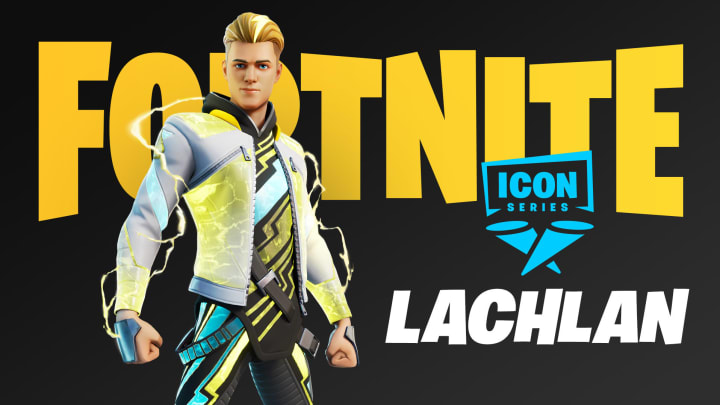 The Lachy Pickaxe Cup, also known as the Pickaxe Frenzy Tournament, was a competition meant to award the Lachlan Cosmetic Set to a few lucky players before its official release.
Epic Games has put together another event in partnership with Lachlan Power, Australian YouTuber and veteran Fortnite player, to bring excitement to fans all over the world. Lachlan's Pickaxe Frenzy Tournament presents an opportunity for stans of both the streamer and the game to acquire an exclusive cosmetic bundle before anyone else.
The Lachy Pickaxe Cup was set to begin on Nov. 8, 2020, from 10 a.m. to 12 p.m. The event was announced on Nov. 1, with its rules posted in full on the official Epic Games Fortnite website.
Players were meant to compete in a pre-selected team of three for 10 matches within a two-hour session. These sessions were opened according to local time per region, which could be discovered via the Compete Tab in the Game Lobby menu.
Participants would need to rely on the resourcefulness and cunning of their teammates to survive until the final round. The pickaxe would serve as their only weapon with a building material cap of 10. Teams had to find Rusty Cans, Impulse Grenades, Decoy Grenades, and vital Supply Drops to support their efforts.
The Grand prize awarded to the top trio was a Lachlan Icon Series In-game Cosmetic Bundle including the Back Bling, Outfit, Pickaxe, and Emote. 21 total players earned this bundle by the end of the competition—one trio of players per seven regions.
Those choosing to sit out the cup or having been knocked out during a match can purchase the set from the Item Shop on Nov. 12 at 7 p.m.