The latest Fortnite v12.41 patch has officially dropped, giving fans their first look at what Travis Scott's Astronomical event is bringing to players. With the challenges officially live and his concert set to go live in just a couple of days, this patch is all about channeling your inner Cactus Jack and letting that freak flag fly—for a nominal fee in the Item Shop.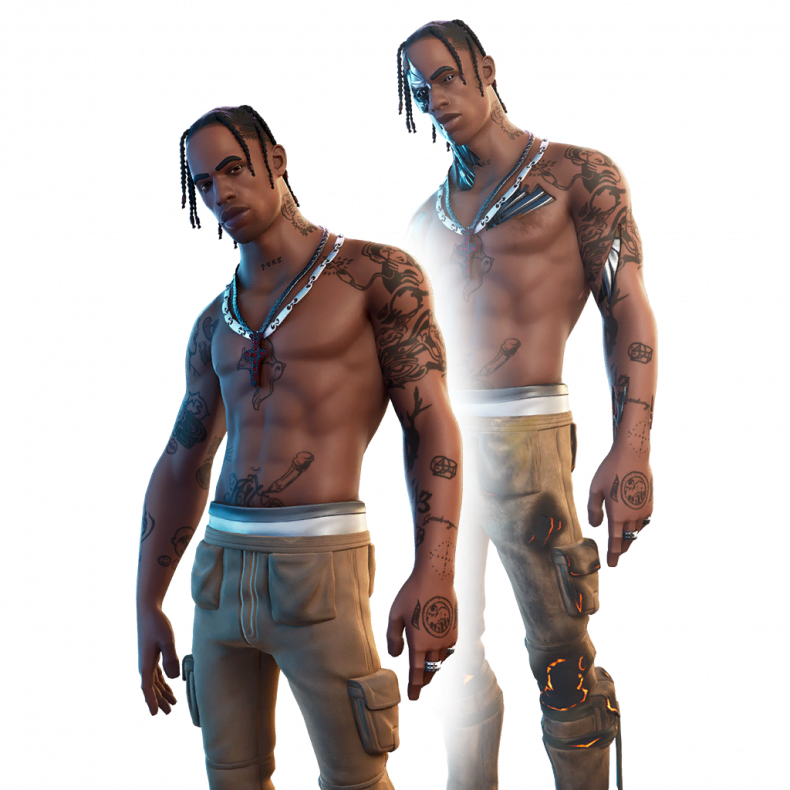 With giant Travis Scott heads and a floating concert island north of Sweaty Stands, there's a lot to get excited about. Players have known about Travis Scott skins since February, when data miners found it in the code, but now they finally get a chance to swing their pickaxes while being a shirtless rapper. There are two unique skins for Travis Scott, each with their own style and flair. The base Travis Scott skin, which is currently available in the Item Shop, comes equipped with a chain necklace and a pair of cargo pants.
Scott's other skin is a bit more interesting—it turns the Astroworld rapper into a Terminator cyborg. With half his face melted away, flesh at the arms started to fall and cinder marks on his pants, this bot is nothing to mess around with. If you have to take one hype-beast rapper into the battle royale, it's better to go with the one that is also part machine.
If a more fantastical version of the rapper is what you are looking for, the Astro Jack skin is also available for purchase. Complete with an astronaut helmet, neon jacket, a chain with a cross and a jacket with a lot of pockets, this skin will look elegant as you get those kills. Out of the two, this is definitely my favorite and the most interesting. The Fortnite globe head, with the battle bus circling his dome like a Looney Tunes concussion, is adorable and should be used on more cosmetics. Get ready to see Scott in many of your games.
There are also new cosmetics and loading screens to get, including the Rage emote, which references Scott on stage, having a moment with his microphone stand. Small touches like that show that the Fortnite cosmetic creators know Scott and aren't just trying to create something to make a quick buck.
Fortnite v12.41 Leaked Skins
Travis Scott- La Flame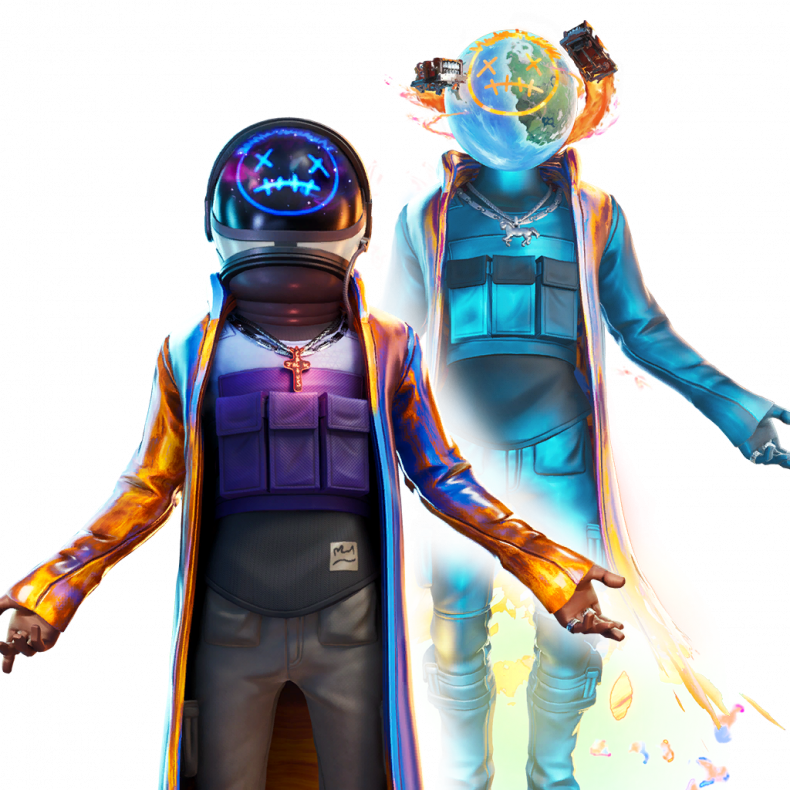 Astro Jack- Out of this world.
Which of these Travis Scott skins is your favorite? Tell us in the comments.