Fortnite hosts its Generations Cup on December 18, with the opportunity for eager Sony fans to win a free PlayStation 5 or Indigo Kuno Outfit. Below, we explain all you need to know about the tournament, including its start time, rules and what you must do to score that free PS5.
What time does the Fortnite Generations Cup start?
The Fortnite Generations Cup is set to begin December 18 at varying times depending on the region in which you decide to play. Here's the full schedule of start times converted into Eastern Standard Time.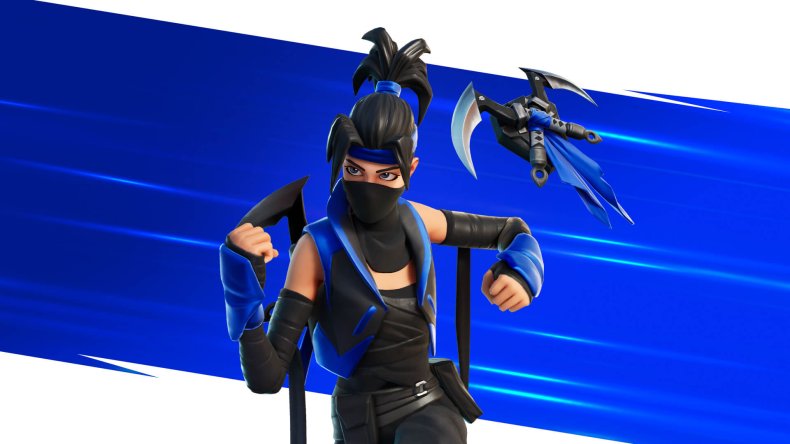 NA East: 6 p.m. to 9 p.m.
NA West: 9 p.m. to 12 a.m.
Europe: 12 p.m. to 3 p.m.
Brazil: 4 p.m. to 7 p.m.
Oceania: 2 a.m. to 5 a.m.
Asia: 4 a.m. to 7 a.m.
Middle East: 9 a.m. to 12 p.m.
This tournament is exclusive to those playing on PS4 or PS5, so you won't see it listed unless you're accessing the Competitive tab from a Sony console.
How does scoring work in the Fortnite Generations Cup?
Similar to other recent Fortnite tournaments, the Fortnite Generations Cup allows players to participate in a maximum of 10 matches over the three-hour competition window. The score from those matches will be tallied using the format described below.
Victory Royale: 10 points
Second-Fifth: seven points
Sixth-15th: five points
16th-25th: three points
25th-50th: one point
Eliminations: one point each
This is a Solos event, and all participants must be at account level 30 or above. Two-Factor authentication must also be applied to all accounts as well. Learn more about that in our 2FA guide.
Prizing – How to get a free PS5 or Indigo Kuno skin
In order to win a PS5 or the Indigo Kuno skin, you must place high enough on the individual leaderboard for your respective region. Standings can be viewed by going to the in-game Generations Cup tournament page as the action unfolds. Third-party sites like Fortnite Tracker may also be able to help, but they might be a bit slower tabulating the live results.
Here's how the Generations Cup prizing situation works across all regions.
NA East: First – PS5 / First-1,500th – Indigo Kuno skin
NA West: First – PS5 / First-600th – Indigo Kuno skin
Europe: First – PS5 / First-2,400th – Indigo Kuno skin
Brazil: First – PS5 / First-600th – Indigo Kuno skin
Oceania: First – PS5 / First-300th – Indigo Kuno skin
Asia: First – PS5 / First-300th – Indigo Kuno skin
Middle East: First – PS5 / First-300th: Indigo Kuno skin
In other words, only the best player in each region gets a free PS5. That being said, at least Epic is being pretty generous with the free skin reward. That's all you need to know about the Fortnite Generations Cup happening on December 18.
Will you be playing in the Generations Cup later today? Do you think you have a shot at actually winning a free PS5? Tell us in the comments section!