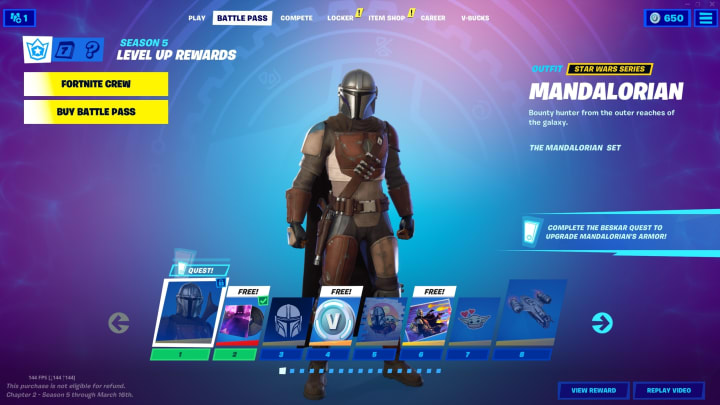 Samus in Fortnite has been a trending topic recently, but does the rumor have any basis in reality? Samus Aran, whose claim to fame is being the protagonist of the Metroid series, has been rumored to be getting a skin in Fortnite. This comes in conjunction with several other rumors regarding major additions to Fortnite skins, including Kratos and Master Chief. If the other two major mascots of Xbox and Sony were getting a skin then it would make sense for Nintendo to get in on the action as well.
Sadly, there is no confirmation of a Samus skin as of yet. However, with therelease of Fortnite's newest season, a slew of skins have been revealed and confirmed. The most exciting for many has been a tie-in with Disney's "The Mandalorian," allowing players to dress up as the Mandalorian himself. A bounty hunter already in the game could pave the way for Samus to make an appearance from Nintendo's end.
Fortnite is no stranger to crossovers and tie-ins. The most recent season featured Marvel properties heavily, and though their collaboration with Disney has been massive and longstanding, developers Epic Games have been very open to working with other companies.
At the finale of Fortnite's Season 4 the possibility was opened up for alternative universes and realities to be explored, this could be the perfect opportunity to add in a space-traveling bounty hunter like Samus Aran.