We're in the midst of Fortnite's annual Summer event – this year called, "Summer Splash." Last year, we saw Epic unvault a new weapon each day during the 14 Days of Summer. This season, we're getting a healthy rotation of some LTMs.
The return of LTMs was one of the most-requested features from the Fortnite community during the first two seasons of Chapter 2. Fans wondered why Epic didn't add these modes to the game. Well, we may now know: they were saving them for a small event.
We'll be treated to five more LTMs over the course of July, starting with Fog of War, which came out on the 6th. Tomorrow, July 8, the rotation will split to High Explosives as a Squads mode.
Fortnite data miner @iFireMonkey took a look at the game files and found all of the LTMs coming to Fortnite in the next month. Along with the game types, he also found the team size that each mode will feature. Here's his infographic on all of the LTMs coming to the Summer Splash event.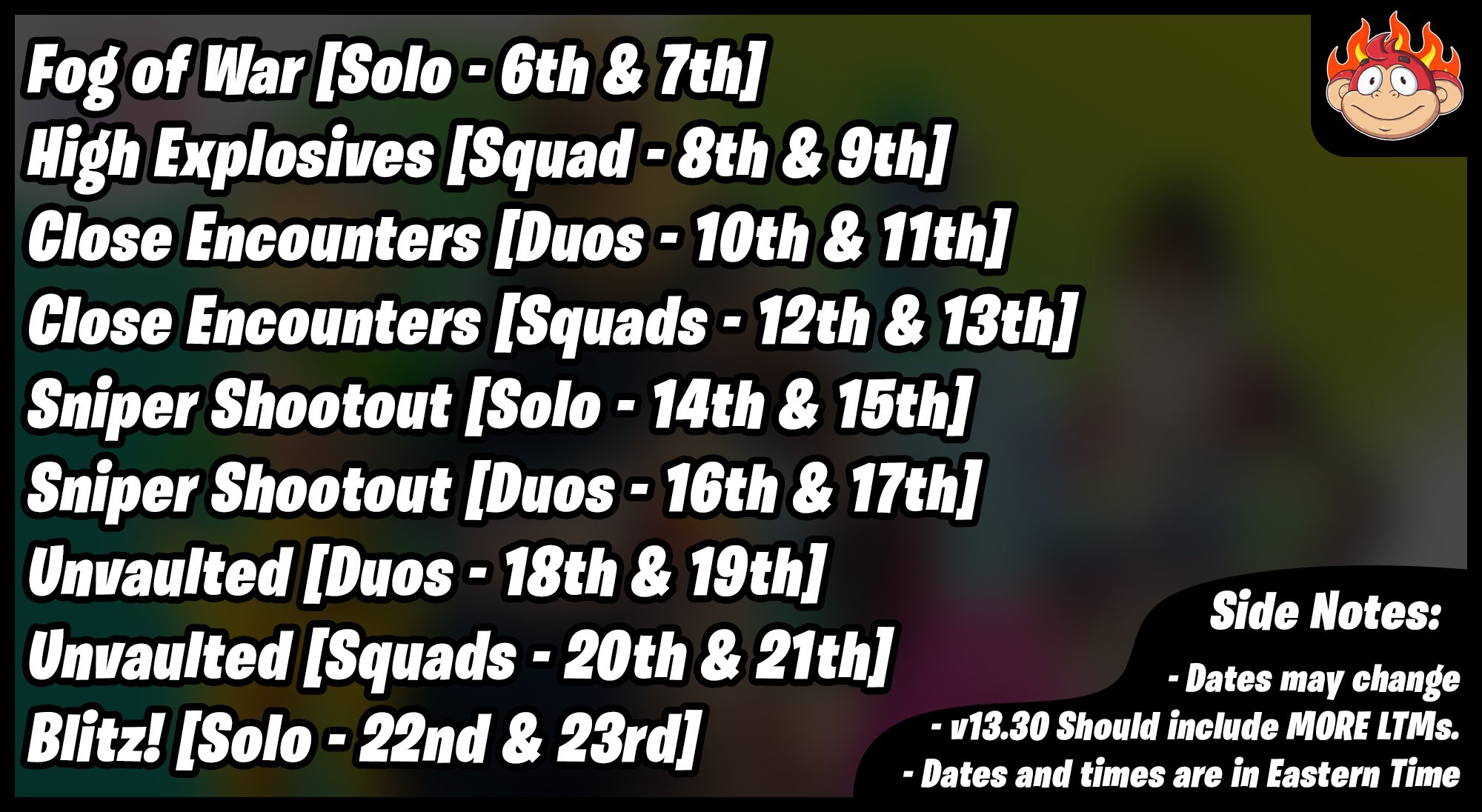 As you can see, Epic are, traditionally, keeping their LTMs around for four days each – switching the team size after two days. Sniper Shootout, Blitz, and Unvaulted are three of the most popular LTMs, so it makes sense that we're seeing them here.
Of course, there will be a few fan-favorites that missed the rotation. The Floor is Lava, Air Royale, and The Getaway are probably all Chapter 1-specific, but we would have loved to see Bounty in this lineup. Hopefully, Epic continues to keep up with their LTM rotation after Summer Splash concludes.