A lot of content creators and professionals took part in the #FaZe 5 recruitment challenges. Fortnite YouTuber and video editor Flea was also one of the participants and it seems like FaZe is planning on signing him already.
Flea has over 1.5 million subscribers on his YouTube channel and his #Faze 5 video has garnered over 2 million views.
ALSO READ– Ghost of Authority still haunts Fortnite, if you know where to look
The Fortnite YouTuber explained why he's going for FaZe
Flea's interest in joining FaZe is not a surprise because he is easily one of the best content creators and video editors in the Fortnite community. Even his fans think that he is an obvious choice for the FaZe clan.
The recruitment challenge, however, wasn't as easy as it sounds because it was open to everyone. Literally, anyone could participate in the challenge by uploading a clip with #FaZe 5 on Twitter or YouTube. FaZe will soon announce the top 100 from these entries, then a top 20 and ultimately the top 5 FaZe recruits.
Flea's entry for the competition is certainly one of the best videos in the challenge, and fans have high expectations. Back when Flea uploaded the video on Twitter, FaZe clan member Jarvis had reacted to it.
This is it

— FaZe Jarvis (@liljarviss) September 18, 2020
Flea is no longer a part of team Parallel
A recent development that adds to the whole situation is Flea leaving his current team. The YouTuber has been a part of Team Parallel for a long time but he recently tweeted about his departure.
Left @team_parallel 💜

— Flea (@FleaYT) October 11, 2020
A lot of fans are speculating that Flea is leaving Team Parallel because FaZe recruited him. However, these are just speculations, and there is no official word from FaZe and the YouTuber himself.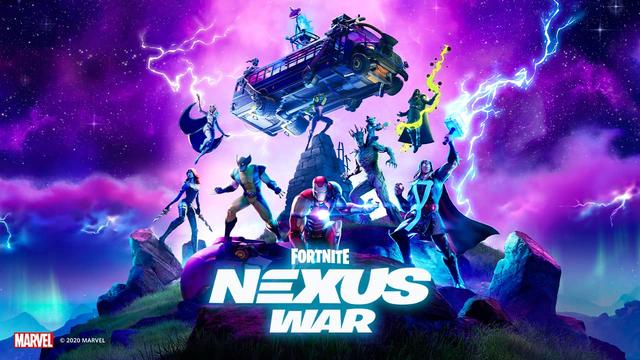 Is Fortnite going to be an irrelevant game soon?
Fortnite was released three years ago, and the game is now losing a huge part of its user base. A lot of credit for it goes to the conflict between Apple and Epic Games. There are other problems plaguing the game because of which full-time Fortnite streamers like Tfue and Ninja have quit the game.
To make things worse, Call of Duty Warzone also beat Fortnite in teen preference recently. Chapter 2 season 4 of the game still gives a lot of hope to fans because of its new skins and POIs, but it does not take away from the issues in the game.
Current trend in online games:
-Fortnite is an all time low in 6 months
-Among us might be starting it's decline
-Fall guys is dead
-Nothing will ever beat minecraft lol pic.twitter.com/EJIFRE9Cmm

— Flea (@FleaYT) October 12, 2020
All things aside, it will be great to see someone like Flea joining the FaZe clan. The YouTuber is one of the most hard-working people in the community and definitely deserves his share of success.