Put the weapons down, lace up your fastest (death) running shoes, and let the Mayhem begin.
For the most part, when you think of competitive Fortnite, you think Battle Royale. Barring LTM tournaments that put a unique spin on this classic game mode, there has been little else in the way of alternative prized events since the Creative World Cup.
Introducing Fortnite Creative Mayhem. Starting Tuesday May 4, put your skills to the test in a new way for the opportunity to team up with your favorite creator and win big!
Free loot
To unlock the first reward, simply go to the official Creative Mayhem website and log in with your Epic Games account. This will earn you the Golden Flopper Spray, though it may not show up in your locker immediately.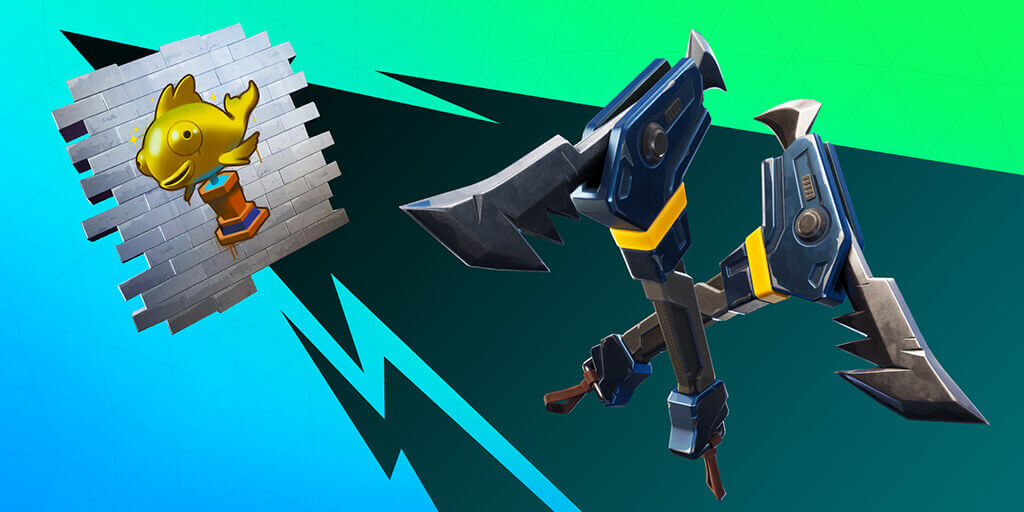 Secondly, to secure the bonus Piranhas Pickaxe, you will need to load up the Creative Mayhem map and play for a total of 30 minutes. Type in code 1994-6642-9073 or head to the featured section in the Creative Hub to find it.
Note: You don't need to submit a time to get either of these cosmetics, just log in on the website and you will automatically be eligible.
Creative Mayhem
So, what is this all building towards? On June 5, the Creative Mayhem Global Finals will see qualified Creators and community members duke it out to bring glory to their region and to earn their share of the $264,000 total prize pool.
But how do you get there?
Well, firstly you will need to prove yourself as a death run demon.
Between now and May 11, submit your quickest time on the map mentioned above (1994-6642-9073) via the Creative Mayhem website. Make sure to record the footage as you will need to upload it to YouTube so that your time can be verified.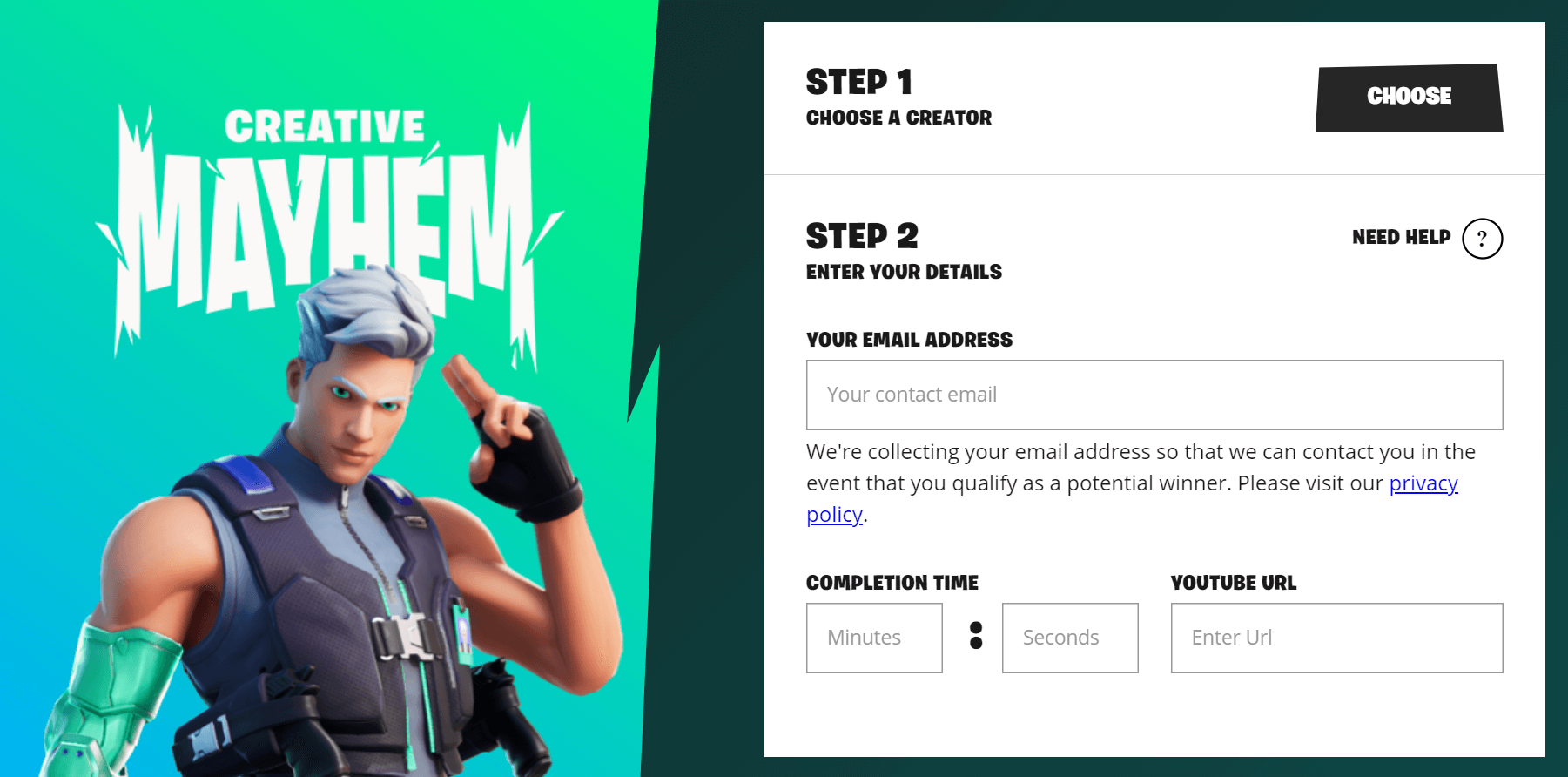 When submitting your run, you will also be asked to select the Creator whose team you wish to join should you make it to the next round. It's important that you pick someone from your region or your entry will not be considered.
From here, top performers will partner up with their Creator of choice and battle it out for the chance to represent their region or country in the finals. Eight teams will enter, but only one can go forward.
Qualifier Schedule
May 21 – 22: France, Poland, Germany & Italy

May 26 – 27: Russia, Middle East, Spain & North America

May 31 – June 1: South America, Brazil, Australia & Korea
As stated previously, the action will culminate in the Global Finals on June 5. Here the Creative Mayhem Champions will be crowned and thousands of dollars will be won.
Full details can be found in the Creative Mayhem Terms and Conditions. Good luck out there!