Chapter 2 of Fortnite has seen tons of crossovers ranging from Marvel to DC comics. In Season 6, Epic Games also added plenty of hunters from popular culture such as Terminator, Predator, and many more. As the theme becomes scientific in Chapter 2 Season 7, Epic has reached out to the best scientist in the entire universe.
ADVERTISEMENT
Article continues below this ad
Rick Sanchez and his grandson Morty have arrived at the Fortnite island to help Dr. Slone. Their brains and courage are going to be of great use to stop 'The Invasion' and save the island. Unfortunately, their appearance hasn't settled in well with the fans of the show.
Why Rick and Morty fans don't like the duo appearing on Fortnite
ADVERTISEMENT
Article continues below this ad
The adult cartoon Rick and Morty grew popular due to its edgy humor. One of the biggest reasons the show stood apart from many others in its category was the fact that it didn't give in to the mainstream demands. In fact, on many occasions, the writers of the show ensured that they actively call out the mainstream popular culture.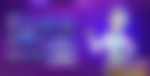 On one too many occasions, Rick and Morty has also dissed on mainstream movies and TV shows, as well as games and songs. This made those who watched the show feel like a part of an 'elite' group of people. However, the moment Adult Swim, the creators of the show, agreed to collaborate with Fortnite, they went against these core principles of the show.
Fortnite is as mainstream as it gets with almost everyone who has a PC or a console has at least once played the game. The game and its community have also seen their fair share of memes. Naturally, the die-hard fans wouldn't want any relation with the game.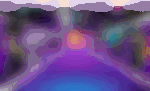 ALSO READ: The Scariest Fortnite Creative Map Codes You Need to Try
ADVERTISEMENT
Article continues below this ad
Rick and Morty returning for Season 5
The adult cartoon show has had 4 interesting seasons. Adult Swim recently renewed it for yet another season. Therefore, it makes sense that the marketing strategy of the show is to collaborate with as many games as possible since this is its target audience. Previously, we have also seen Rick Sanchez appear in Rainbow Six Siege.
Now, Adult Swim has made sure it reaches as many gamers as possible by collaborating with Fortnite. Not only is Rick Sanchez a character skin in Chapter 2 Season 7, but he is also essential to the season's storyline. It seems like Epic Games has offered fans a short Rick and Morty adventure before Season 5 of the show finally arrives.
ADVERTISEMENT
Article continues below this ad
WATCH THIS STORY- Video Game Franchises Returning to Consoles