After waiting over 100 days, Fortnite Season 3 is finally here. We have new POIs, new weapons, new items, new bosses, and everything in between.
Unfortunately, as much as things change, they stay the same. Epic didn't unvault patch notes in Season 3, which means that we're left exploring the new world before we learn everything that it holds.
Since this is the case, we'll be updating this article as more information comes to light.
Weapons
We covered the new Fortnite Season 3 weapons in a separate article, but we'll include them again, here. If you're interested in learning all of the stats on the new weapons, you can view them by clicking this link.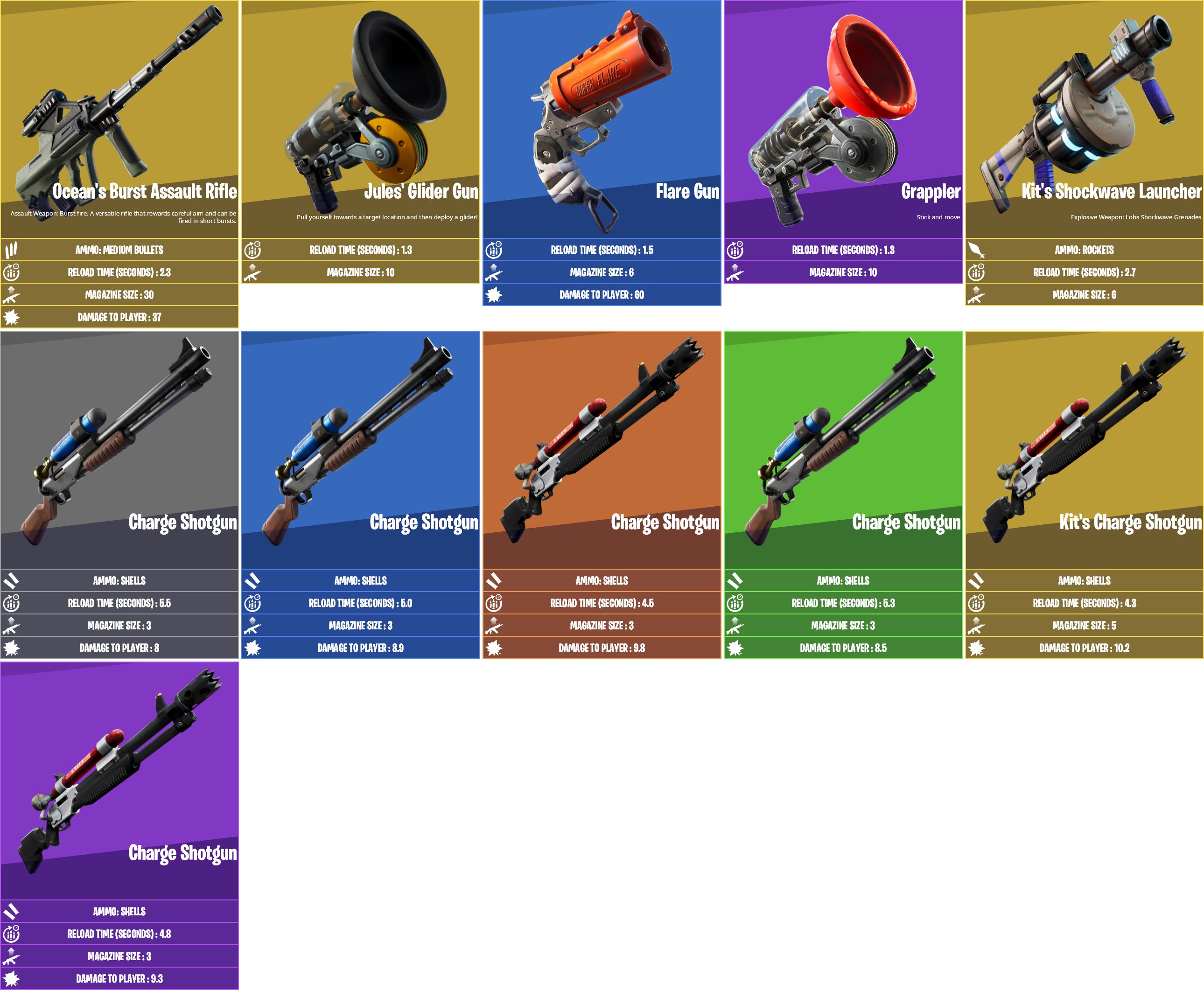 The Vault
Unvaulted
Chug Splashes
Chug Jugs
Hunting Rifle
P90
Vaulted
This section will be updated throughout the morning.
Aim assist nerf
Aim assist on PC received another nerf in the v13.00 patch. This is in addition to the changes made in the previous update. As expected, these changes focus on close-range hip-fire accuracy, which has been the primary complaint of most KBM players.
Sharks & Whirlpools
Whirlpools and sharks are two of the new naturally-occurring mechanics in Fortnite Season 3. Sharks are dangerous, but they allow you to ride them if you get close enough without getting bit.
Whirlpools appear to act like geysers did in Chapter 1. They shoot you up into the air, allowing you to re-deploy your glider. It's very early, right now, so we're unsure if these spawn randomly or are located in static positions.
Additional info
SMG and AR headshot damage nerfed
Burst now shoots 2 bullets per shot.
Achievement music has changed
Lose Henchmen disguise while farming
You can carry natural consumables in your inventory
We're keeping this post updated throughout the day as players begin to explore the new map. Stay tuned for more info!