Here is the new Fortnite Starter Pack that has been leaked in the v12.50 update, which includes a Skin, Back Bling, Pickaxe and V-Bucks.
There are many different cosmetics that you can get in Fortnite, which include Skins, Back Blings, Pickaxes, Gliders, Emotes, Wraps and more. These cosmetics can be obtained in various different ways, either by purchasing the cosmetics in the Fortnite Item Shop, the Store, awarded for free by completing exclusive limited time challenges and more.
Epic had introduced Starter Packs to Fortnite quite early on and these packs include a Skin, Back Bling and 600 V-Bucks, but some packs also have an additional cosmetic, such as a Wrap or Pickaxe. The Starter Packs are available to purchase in the Store and are supposed to be available for a limited time and exclusive to the Store, but there was an instance with the first Starter Pack where Epic had released the Skin in the shop, which upset many players as it was advertised as "exclusive" and "last chance" on the PlayStation Store.
FORTNITE V12.50 LEAKED STARTER PACK – Yellowjacket SKIN
Dataminers are able to leak cosmetics that have been added in the recent updates and in the v12.50 update that dropped earlier today, they found a new Starter Pack that will be coming to Fortnite. This pack currently shows that the following will be available:
Yellowjacket Skin (Rare) – Venomous and victorious
Backstabber Back Bling (Rare) – Be careful who you trust
Venom Blade Pickaxe (Rare) – Careful, it stings
600 V-Bucks
Here is what the featured image for the pack looks like: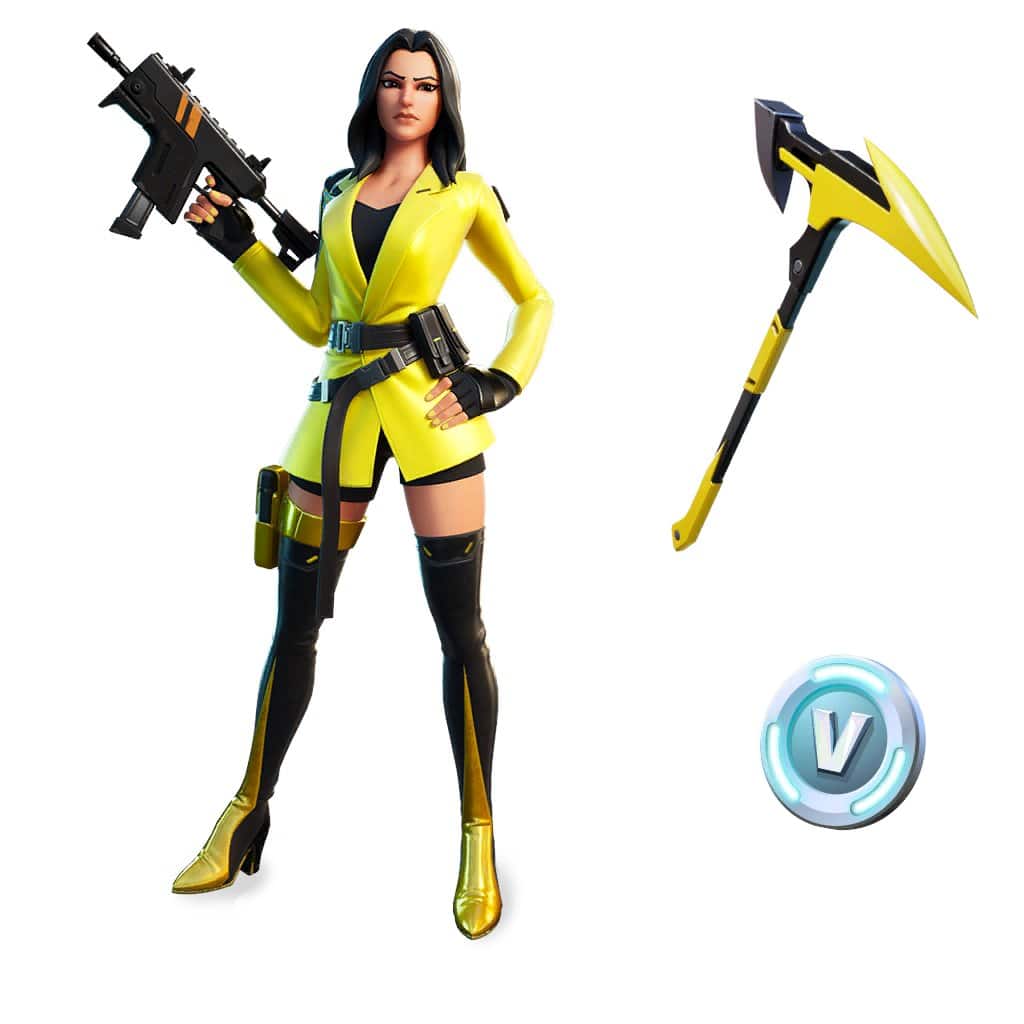 As previously mentioned, Starter Packs are only available in the Store and can only be purchased with real currency rather than the Fortnite currency of V-Bucks. Looking at the price of other packs that have been released, here is what the pack will likely cost in different currencies:
$4.99 (USD)
$7.95 (NZD)
$7.95 (AUD)
€4.99 (EUR)
£3.99 (GBP)
There is only one Starter Pack that is ever available in the store which gets replaced by the new pack when it is available. The current pack that is available to purchase in the store is the Iris Starter Pack which contains:
Iris Skin (Rare) – Keep the competition in your sights
Roundabout Back Bling (Rare) – Vibrant, vivid, and very round
Pop Axe Pickaxe (Rare) – Add a nice pop of colour
600 V-Bucks
As the new Starter Pack has been leaked in today's update, it's extremely likely that the Iris Skin Starter Pack will be replaced very soon so make sure you purchase this pack before it's too late!