This update could revolutionise the future of competitive Fortnite practice.
The recent v15.50 patch saw the unvaulting of the Rapid Fire SMG and some exciting leaked cosmetics, as well as a couple of very important changes to Creative mode. These included a beta which allows certain Creative maps to support lobbies of up to 50 people.
This means that it is now possible to simulate a stacked tournament endgame within Creative. This is a nice alternative to playing scrims which can often be time consuming and uncompetitive.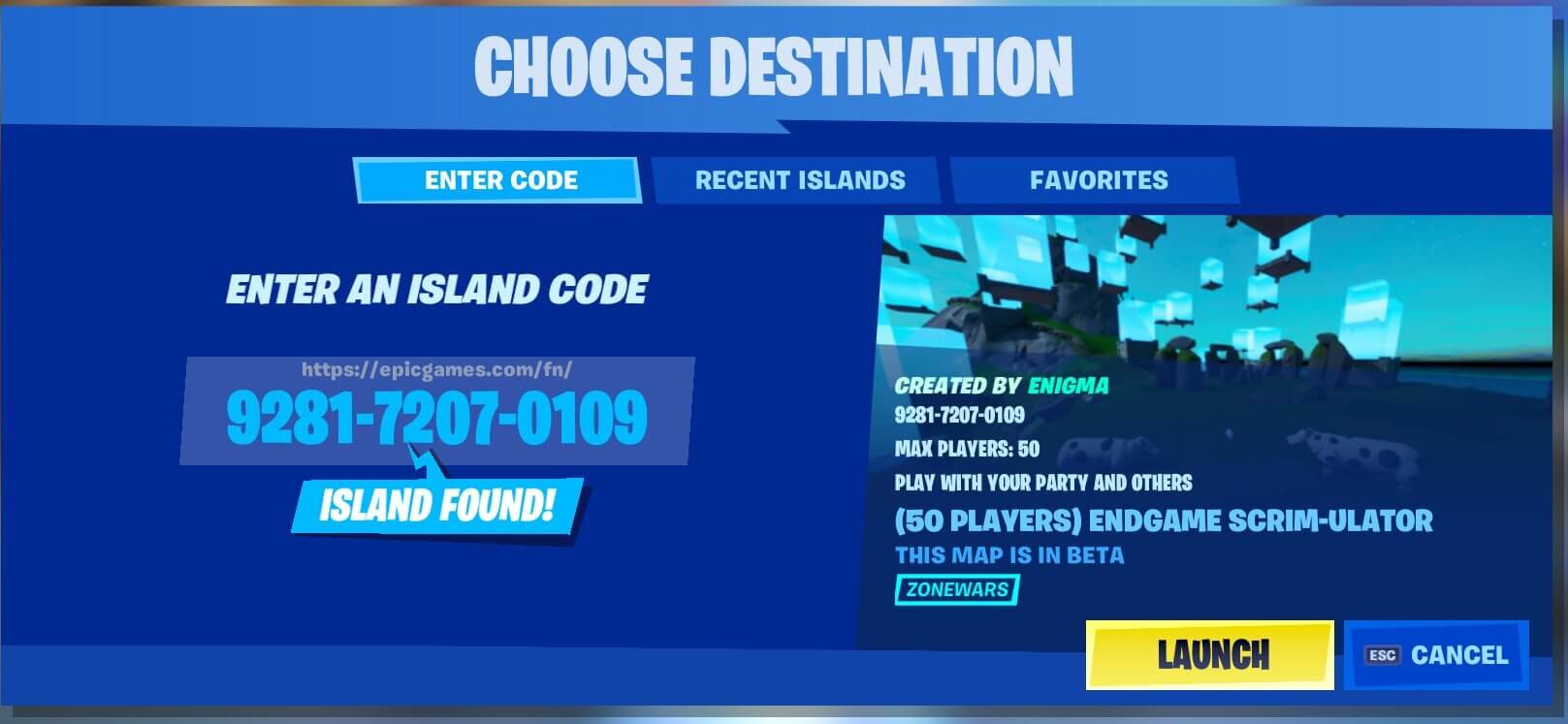 At the moment, the main map being used is @EnigmaFNBR's "(50 Players) Endgame Scrim-ulator".
Map Code: 9281-7207-0109
The easiest way to join is via the Fortnite lobby, just follow the steps below:
Change your game mode to Creative and click "Play"

When prompted, select "Island Code", rather than "Create" or "Play"

Enter the code above and hit "Launch"
Matchmaking will then load you into a game with other people. If you are spectating another player when you join, just wait till the end of the round and you will spawn in for the next one.
Of course, this is a new feature and performance issues are to be expected. For the most part, PC and next-gen console users seem to be fine, but unfortunately if you play on a PS4 or similar, the delay may be a little too much to handle.
Gotta give major props to epic in general but more specifically creative team. Player increase is a blessing by itself, but wow does it run smooth to what I and probably anyone was expecting. Months ago it was incredibly laggy to run that amount of players for a fashion show.

— ZeroYaHero (@ZeroYaHero) March 3, 2021
Enigma is continuously working to improve the map and other creators like @ZeroYaHero will be releasing their own in the future. With time, this could easily become the most efficient way to get good endgame practice, and it's also a load of fun!
Zone Wars certainly won't be the only mode to benefit from this increased player cap and it will be interesting to see what other new and unique maps emerge in the coming months.