On October 30, popular Australian Fortnite creator, Lachlan, announced that he would be the next addition in the line of Fortnite Icon Series skins. The Icon Series is Fortnite's creator-focused cosmetic line that gives Fortnite YouTubers and Streamers their own in-game emotes, skins, and more.
Surprisingly, Lachlan's Fortnite skin will enter the game before TheGrefg's skin, which was originally announced back in January when the Icon Series first released the Ninja outfit.
Lachlan announced his upcoming collaboration in a video on his channel, which premiered on October 30.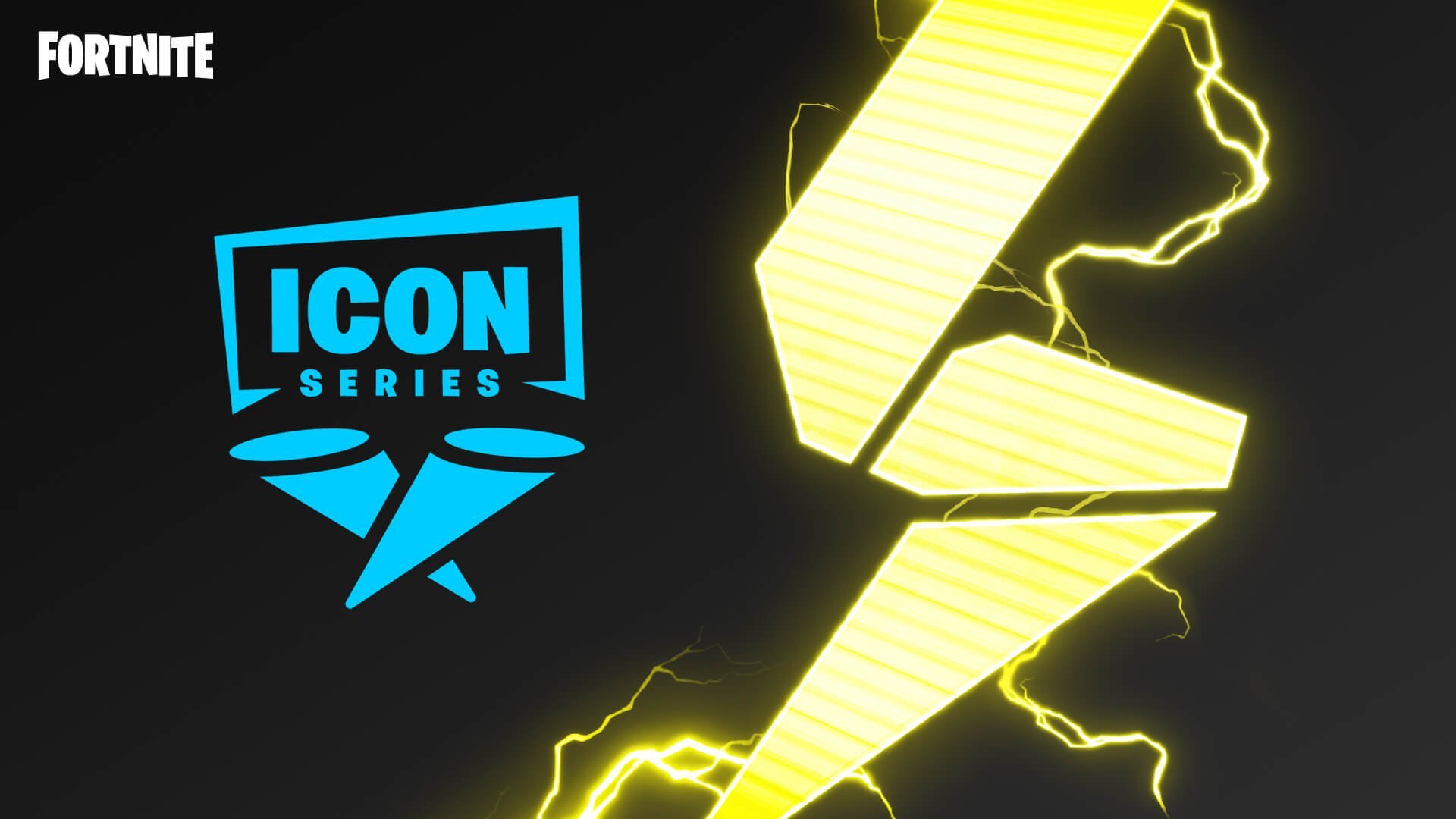 The good news for Lachlan fans is that you'll have an opportunity to earn this skin for free before its official release. Just like Daredevil and several other skins before it, the Lachlan skin will be a prize in an upcoming Fortnite tournament.
The details of the tournament are still under wraps, but more information will be released on November 1. We'll update this article when Epic and Lachlan tell us more about the skin reveal date, the tournament date, the format, and everything else we need to know.
If we had to guess, the tournament will be something related to Creative Mode or an LTM. Lachlan hosted the Fashion Show World Cup back in Season 1, so we wouldn't be surprised to see something along these lines. Of course, we could be mistaken and this could be a straight-up Solo, Duos, Trios, or Squads tournament.
In any case, the top percentage of players in each region will earn the Lachlan skin for free after the tournament.
The next creator to get a skin should be TheGrefg, but don't hold your breath. His skin seems to have faced delay after delay. In the meantime, we'll be excited to see what Lachlan's official Fortnite skin looks like.
Update: Lachlan's Pickaxe Frenzy
On November 1, Epic Games gave the first teaser for Lachlan's Fortnite skin and announced the Pickaxe Frenzy tournament, which will take place on November 8
This will be a trios Pickaxe tournament, as the name suggests. Players will only be able to use Rusty Cans, Impulse Grenades, Decoy Grenades, and, of course, Pickaxes during the event. Competitors will also have no shields and only 10 materials – enough to build one ramp or wall.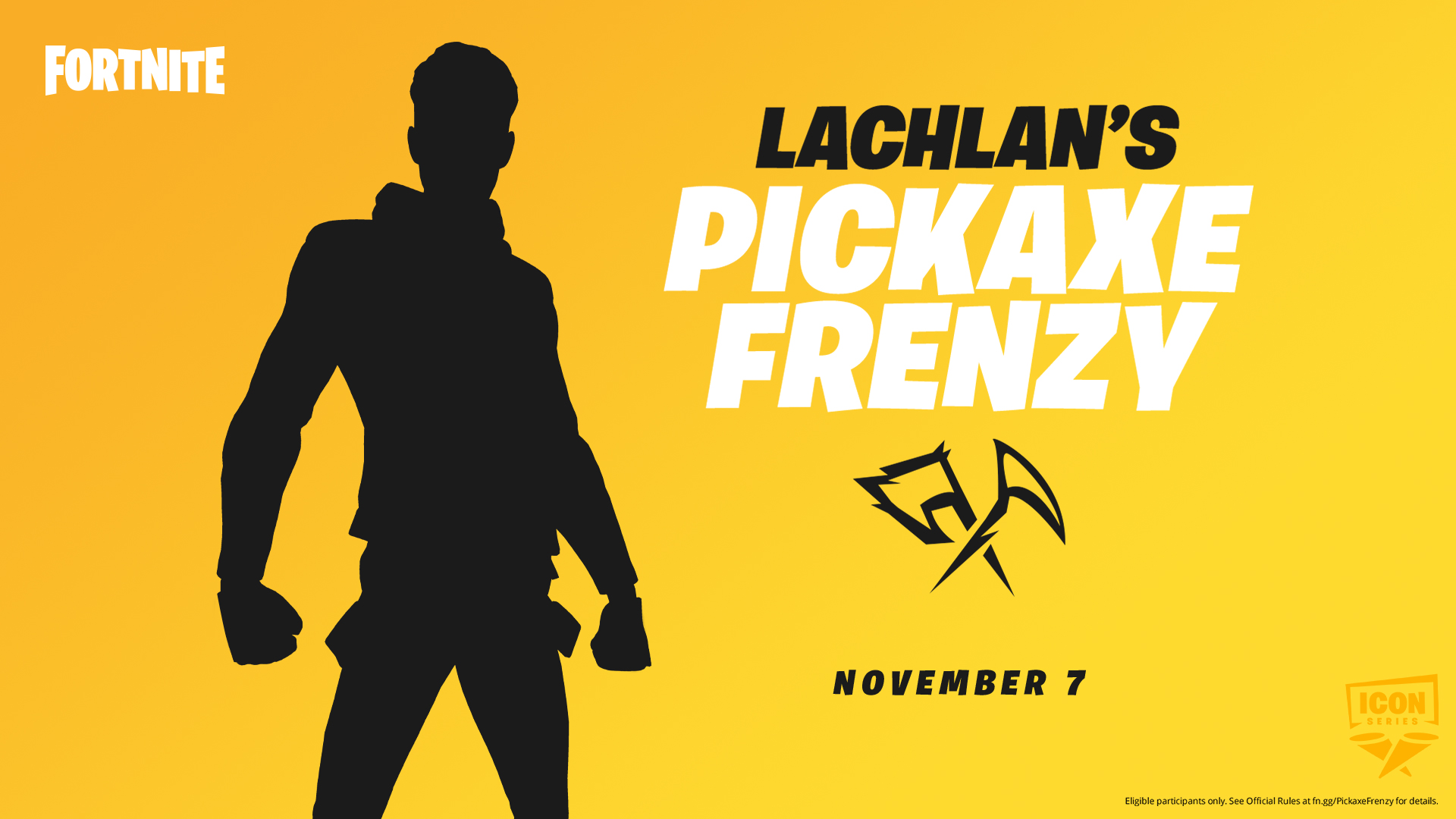 Here's a look at the scoring system and placement thresholds for each region. Players who finish within the required range will earn the Lachlan skin, Back Bling, Pickaxe, and Emote for free.
Scoring System
Victory Royale: 70 Points
2nd: 56 Points
3rd: 48 Points
4th: 42 Points
5th: 39 Points
6th: 36 Points
7th: 33 Points
8th: 30 Points
9th: 27 Points
10th: 24 Points
11th: 21 Points
12th: 18 Points
13th: 15 Points
14th 12 Points
15th: 9 Points
16th: 6 Points
17th: 3 Points
Each Elimination: 3 Points
Prizes
Europe: 1st – 1,100th
NA-East: 1st – 700th
NA-West: 1st – 300th 
Brazil 1st – 300th 
Asia: 1st – 150th 
Oceania: 1st – 150th 
Middle East: 1st – 150th