To say Fortnite has a lot of skins would be an understatement. The game has over 800 skins and some even have their own back blings, gliders, and harvester tools. SypherPK, one of the most popular people associated with the game, has a locker full of unique skins. He also happens to have the most expensive locker in the game. And very recently Epic gave him the opportunity to use the Armored Batman skin even before its official release.
ADVERTISEMENT
Article continues below this ad
This Armored Batman skin will make its appearance in the in-game store, and players will be able to buy it from there. Or the player can get it by buying the comics and using the redeemable codes that come with them.
ADVERTISEMENT
Article continues below this ad
What to expect from the upcoming Fortnite skin?
In the video, SypherPK can be seen using the skin, which looks awesome. Now, this isn't the first Batman skin to come to the game, but it does have a unique appeal to it. The skin is obviously dark and intimidating, with some blue here and there. For instance, Batman's eyes are blue, instead of the regular white. The skin also comes with an equally badass cape that just adds to the look of the skin which already seems like an improvement on the Batman Zero skin.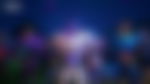 The cape, just like the rest of the suit, is also armored. Sypher mentions this in his video too. And there's also a pickaxe that matches the skin perfectly. The Batarang Axe Harvesting Tool, just like the outfit, is dark and looks like a mix between a bladed axe and a batarang. Fans of DC who play the game are certain to enjoy Epic's upcoming offering.
Watch this story: Top Female Fortnite Streamers
ADVERTISEMENT
Article continues below this ad
More changes to expect in the game
The game will feature some changes in terms of locations. Coral Castle will get abducted by the Mothership. And 3 locations will most likely be the victim of the alien invasion—Holly Hedges, Weeping Woods, and Lazy Lake. There's already footage of what Holly Hedges will look like once the invasion has happened.
With so many changes coming to the game, along with new skins like the Armored Batman skin, players can expect to have a good time playing Fortnite in July.
ADVERTISEMENT
Article continues below this ad
DIVE DEEPER