Fortnite Battle Royale might get another massive change soon. Epic Games added animals in Season 6 of Chapter 2, which was a great addition considering that the season had a primal theme. However, a popular Fortnite leaker claims that the game will get rideable animals in the future.
This does not come as a surprise since the Fortnite developer has experimented with different mobility items in the past. However, adding rideable animals may not fit in the current season. After all, the season is focused on futuristic technology and aliens.
Rideable animals are coming to Fortnite
The previous season of Fortnite Battle Royale introduced many new things to the game. Players had to adjust to the gameplay changes such as crafting and using bows. Several animals were also added in this season, including wolves and boars. Unfortunately, most players consider animals annoying as the loot they drop is not really good. However, this may change soon.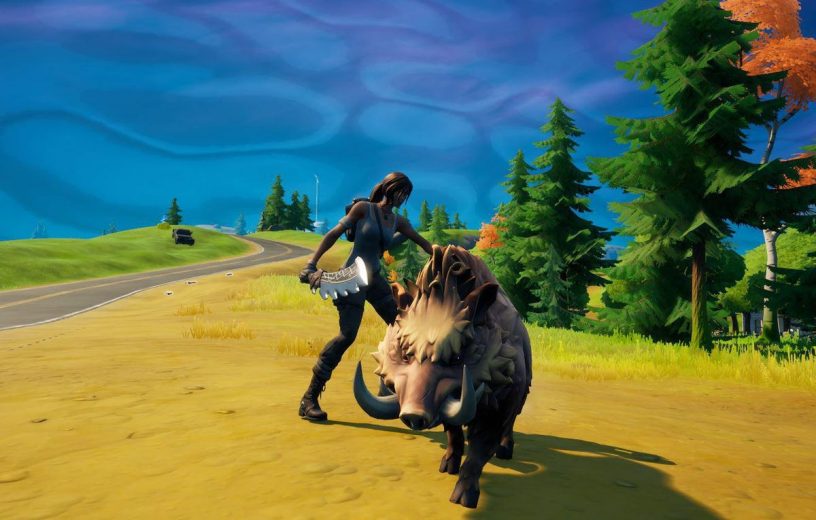 Hypex, one of the most popular Fortnite Battle Royale leakers, believes that Epic Games will add rideable animals in the future. The game developer has added a new class regarding this feature with the v17.10 update. However, the feature is still in a very early phase and it may not come in the next update. The data miner believes that rideable animals could come in this season as well, although it probably won't happen.
Considering that the feature is still in its early phase, there are not many details about it. However, we can expect rideable Fortnite animals to be similar to cars in terms of stats and functions. This means that they will have different HP pools and capacity. Furthermore, some animals will most likely be faster than others. Finally, they will probably be more effective than cars while off the road and they could have some special features, such as jumping and attacking enemies in melee range.
When could this feature come out?
At the moment, no one knows when exactly rideable animals will come out. However, it is very unlikely that Epic Games will release it in the current season due to a different theme. Furthermore, players can use Saucers for mobility this season.
If Fortnite goes back to another primal or wild theme in Season 8, Epic Games could release these animals. But if it doesn't happen, it may take more than half a year for Fortnite players to get this work-in-progress feature.