Fortnite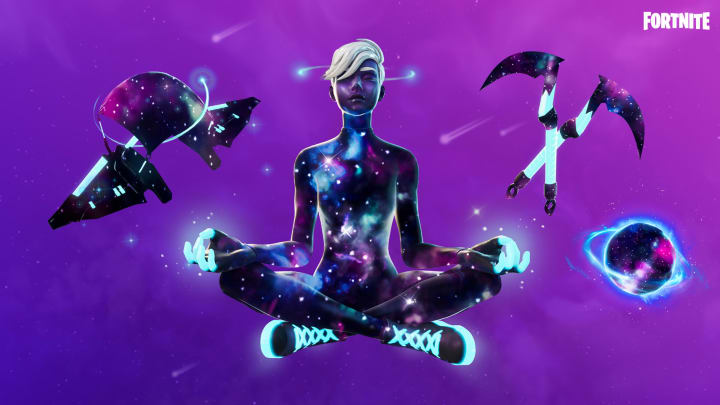 The Fortnite Item Shop for Jan. 2, 2021 has some of the best cosmetics in all of Epic Games' rotation for those looking to cash in some of their holiday dough.
Here are some of the highlights currently available in the item shop before the store rotates at 7 p.m. ET.
As spotlighted in Epic Games' item shop refresh tweet, the Galaxy Pack is the star of the featured section Saturday. A look exclusive to players with access to a Samsung smartphone back in the day, this space-themed bundle is available to all at a discounted price of 2,800 V-Bucks.
Rounding out the featured section are some extra fan favorites, from The Renegade emote to the Haze outfit.
In the daily section are the Cloaked Shadow and Bullseye skins. The latter might be one of the best bargains in the game, offering three edit styles for just 800 V-Bucks.
A final call for those wanting any of the Christmas skins, the 'Tis the Season section remains in the item shop at the moment. Although the Sing Along emote is the best buy at the measly cost of zero V-Bucks, the Snowbell skin is easily one of the cleanest additions to the lineup this time around.
Lastly, the Kratos section continues its return to the item shop in one of the best collaborations seen from Epic Games yet.