It won't be on overstatement that the latest 16.30 patch has been the most content packed update we've seen in Chapter 2 Season 6 of Fortnite. From POIs to weapons, there are a lot of fresh additions for the players to explore.
ADVERTISEMENT
Article continues below this ad
Alongside Batman's shack and Oro's island, Epic Games has also added a NPC in Fortnite named Jules. She first appeared in Chapter 2 Season 3, as someone related to Midas. The character is back on the island in Chapter 2 Season 6, and there's a plethora of new information that has arrived with her.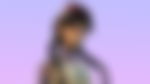 ADVERTISEMENT
Article continues below this ad
Jules will soon have her own battle armor in Fortnite
Jules is currently on the southeastern corner of the map, and seems to be fixing things at Camp Cod. Accordingly, she has an outfit that matches her work.
As per data miners, Jules' appearance will go through some huge changes in Chapter 2 Season 6. In some game files, she has an extravagant battle armor that looks too fancy for an ordinary NPC.
DIVE DEEPER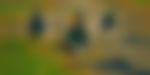 ShiinaBr, on Twitter, claimed that Armored Jules will be a part of the Item Shop soon:
Interestingly, Jules' armor also contains a cape that has the symbol of the Imagined Order. Agent Jonesy quit the organisation at the beginning of this season and is now working with The Foundation to defeat it.
Jules' in-game dialogue reveals she is Midas' daughter
Back in Chapter 2 Season 3, players were unable to to discover the relationship between Midas and Jules. However, with Chapter 2 Season 6, Epic Games has added certain dialogues for the character that reveal she is Midas' daughter.
One of her lines says, "Were you around during my dad's whole Device thing? I can't keep track." 
Things get even more interesting when we compare Armored Jules with Midas Rex, who was earlier a boss at The Hideout. Both the armors resemble each other, and it is possible that Jules will be the new boss in Fortnite.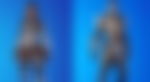 Some fan theories also claim that Jules will complete the mission of her father by building another Doomdsday device. In the process, players will have to stop her from leaving the island, and save the Zero Point.
ADVERTISEMENT
Article continues below this ad
CommunicGaming, in a recent video, talked about the secret Fortnite boss:
Things are finally starting to make sense in Chapter 2 Season 6. Over the past few weeks, the island has gone through many unexplainable changes. From the looks of it, it will lead to an ultimate showdown between the Imagined Order, Jules, Agent Jonesy, and The Seven.
ADVERTISEMENT
Article continues below this ad
DIVE DEEPER