Fortnite has rolled out an elaborate new season that has revamped the island. Season 6 has brought the Battle Royale island into a primal era that has added interesting changes. Fans can see new locations, spirit guardians, weapon upgrades among various other things.
ADVERTISEMENT
Article continues below this ad
These features add another layer of depth to the gameplay that the player needs to learn and master. However, this is not the only thing that you need to polish to get better at the game. Here is a useful warmup routine that you can use to practice your skills before heading into a match.
ADVERTISEMENT
Article continues below this ad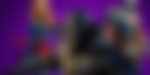 YouTuber shares his warmup routine for Fortnite Season 6
YouTuber Teckoh shared interesting custom maps that he uses to practice his skills. Community mappers Teadoh and Raider 464 have created particle maps to aid the community. To access Teadoh's map just insert the code 4827-0257-7982 and enter the area that goes by the name Season 6 warm-up.
Head into the portal and you will find an elaborate setup that allows you to practice everything. You can practice your aim and various builds inside this training map. You can also go head to head against AI to train your aim in a single duel.
Similarly, you can enter Radier's map by inserting 8403-5860-3893 to enter his training map. It will open a portal to Radier's box fight practice map V3. This practice area contains a wide range of sections that you can use to practice various intricate gameplay mechanics.
You can use emotes to exit these sections, and it will teleport you back to the main menu. These useful maps will allow you to practice triple edits, blueprint edits, new builds, aim, and other things. Spend 5 to 10 minutes in each section of these maps to train your muscle memory and enhance your response time.
ADVERTISEMENT
Article continues below this ad
video source: Teckoh
Use these maps on a daily basis to grind your mechanical skills. Fortnite is not an easy game to master, and it will demand hours and hours of practice. Out gunning your enemies in this title is not the only deterrent factor, as builds and building speed also play a key role.
ADVERTISEMENT
Article continues below this ad