has confirmed noneChapter 2 Season 7 of Fortnite has received an overwhelmingly positive response from players who were eagerly waiting for some new content. The latest season has been out for just a few days, and we've already witnessed massive changes in the meta as well as the map.
ADVERTISEMENT
Article continues below this ad
It is safe to assume that Epic Games will continue this approach with the upcoming updates as well. Leaks have suggested that the aliens will destroy several POIs in the near future, and replace them with their futuristic hubs.
Coral Castle will explode in Chapter 2 Season 7 of Fortnite
ADVERTISEMENT
Article continues below this ad
Many prominent leakers in the Fortnite community have confirmed that the developers have unusual plans for Coral Castle this season. The fan-favorite POI will soon explode. As a result, its main building, which is one of the most attractive spots on the map, will also disappear. A crater in the ground might replace it.
DIVE DEEPER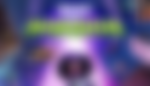 From the looks of it, the Mothership UFO will play an important role in destroying Coral Castle. Currently, it is the only abject that is powerful enough to blast off an entire POI.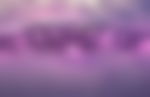 In Corny Complex, there are some computer screens in a bunker that also depict a blueprint for some sort of a bomb. It is pretty clear the aliens are actively trying to destroy the Fortnite island with their futuristic tech.
Believer Beach to host a new musical event
Live events have always been top-notch in Fortnite. Players can expect something similar in Chapter 2 Season 7, as the brand-new Believer Beach POI seems ready for hosting a grand party. There are Welcome Party posters for the aliens, and a massive banner at the POI's entrance that perfectly blends with a party theme.
It is worth noting that Epic Games hasn't confirmed any of these map changes and events yet. Regardless, data miners are confident about their arrival. In the past, musical events of Travis Scott and Marshmello turned out to be massively popular. Hence, it wouldn't be a surprise if a Party Royale event takes place in Chapter 2 Season 7 too.
ADVERTISEMENT
Article continues below this ad
YouTuber CommunicGaming talked about the future of Chapter 2 Season 7 in a recent video:
Chapter 2 Season 7 of Fortnite might be ground-breaking for the game's future. Epic Games is also conducting the FNCS All-Star Showdown in June. It is self-evident that the developer is keen on satisfying the demands of its massive community that comprises casual players, content creators and pros.
ADVERTISEMENT
Article continues below this ad
WATCH THIS STORY: Top Selling PlayStation, Xbox and Nintendo Consoles of All Time