Futuristic weapons have been one of the biggest highlights of Chapter 2 Season 7 of Fortnite. From the Rail Gun to the Recon Scanner, the community is loving the new meta.
ADVERTISEMENT
Article continues below this ad
Having said that, this is just the beginning of the alien themed season. There's a ton of new content that will arrive soon, and as usual, data miners have already leaked the most of it. YouTuber SypherPK looked at some of the most prominent Chapter 2 Season 7 leaks so far, and gave his opinion on them recently.
Rick's Cowinator coming to Fortnite soon as a Mythic weapon
ADVERTISEMENT
Article continues below this ad
In the trailer for Chapter 2 Season 7, we witnessed Rick from Rick and Morty lifting vehicles with a gun and throwing them. This weapon is the Cowinator, and is finally coming to Fortnite soon.
DIVE DEEPER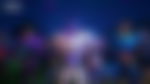 The Cowinator works like an UFOs Tractor Beam, and SypherPK believes it will be very overpowered. The veteran also believes that almost everyone is overusing the UFOs' Laser Blast and undermining the Tractor Beam. Instead of just spamming the Laser Blast, he likes to carry gigantic objects and throw them at players.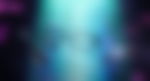 Plasma Shotgun, Prop Gun and other items
Another exciting weapon that will be available soon is the Plasma Shotgun. Obviously, it will be great at close range and SypherPK believes it will have a pushback effect.
Props have become an integral part of Fortnite's meta since Chapter 2 Season 6. The community loves hiding and trolling others as unusual props, and from the looks of it, Epic Games is planning to release a special weapon for this purpose now. The Prop Gun turns the wielder into a prop and also warns nearby enemies every 30 seconds.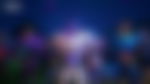 Lastly, there's a throwable anti-gravity cube. As the name suggests, players can throw this item on others to trigger an anti-gravity affect. However, the exact mechanics of this item are still not known.
Parasites are the new high-risk, high-reward enemies in Fortnite
Parasites also appeared in the trailer for Chapter 2 Season 7, but haven't been released yet. As per data miners, these creatures will stick to a player's head, and consume 30 HP. However, in the process, they will increase their hosts' speed and jumping abilities.
ADVERTISEMENT
Article continues below this ad
Here's SypherPK's two cents on all the aforementioned leaks:
To say the least, the future of Chapter 2 Season 7 looks bright. Following a steady downfall in the user-base, Fortnite finally feels fresh again, and this might motivate some veterans like Ninja to return.
ADVERTISEMENT
Article continues below this ad
WATCH THIS STORY: Top Fortnite Content Creators You Must Follow