New leaks have presented themselves following the launch of the Loki skin, and these leaks confirm that players of Fortnite will soon get The Foundation skin. The skin was first revealed last season. The Foundation sealed himself inside The Zero Point in an attempt to stabilize it. It is unclear how he will make his return, but several leaks have revealed clues, all of which point towards the launch of the Foundation Skin as a playable skin. And Players will be able to get it just by Being a Crew Member.
ADVERTISEMENT
Article continues below this ad
With the recent increase in popularity of Crew Members in Fortnite, partly thanks to the Loki skin, it wouldn't be a complete surprise if the skin was made available not as an in-game shop item, but as a Crew Membership item, much like the Loki skin. The Crew Membership costs $12. And for such a measly amount, players will gain access to exclusive skins, items, and V-bucks.
ADVERTISEMENT
Article continues below this ad
The reason the skin is expected to be a Crew Membership item is that recent leaks contain pictures of two banner icons that bear the logo of the Crew Pack.
DIVE DEEPER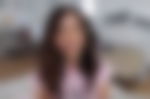 Fortnite: what we know about the popular skin so far
For players who're not aware of the story of The Foundation, The Foundation made a deal with Agent Jones. It was agreed that The Foundation would stabilize The Zero Point, and Agent Jones would take The Seven to some characters that haven't been revealed yet. The last time players saw The Foundation, he was falling into the sea.
ADVERTISEMENT
Article continues below this ad
WATCH THIS STORY: Most Controversial Twitch or YouTube Streamers
The skin is expected to come in two different styles. In the first style, the character will have his signature cape hanging off his shoulder. And in the second one, the cape will come off. Even though there isn't much difference, the one without the cape does make The Foundation look more menacing and intimidating.
No dates have been revealed so far, but the skin will most likely come to Fortnite in the next few weeks.
ADVERTISEMENT
Article continues below this ad
DIVE DEEPER