Fortnite just introduced a new 'Eco' skin to the item shop. Many fans are itching to get their hands on this skin due to the nostalgic elements from Fortnite Chapter 1, which it possesses. It pays homage to some of the skins we have seen in the past, as well as historic events that have occurred in Epic's Battle Royale.
ADVERTISEMENT
Article continues below this ad
The 'Eco' kin was created by Nollobandz and is part of the Tera Firma set. Alongside the skin, we also get back bling called 'Globee'. The set costs 2000 V-Bucks in total. Additionally, players can purchase the themed pickaxe called the 'Devourer's Bane' for 800 V-Bucks separately.
This new skin is made up of various terrains that we have seen across the sixteen seasons of the battle royale. Firstly, the left ankle of the skin features sand from the desert biome introduced after the 5.0 update. The skin's left ankle features ice shards, which were found at Frosty Flights. You will also find the clock and warehouses from Tilted Towers and Dusty Depot, respectively.
ADVERTISEMENT
Article continues below this ad
Looking closer, you can also find the Tomato Man on the belt buckle and the resemblance of this skin to members of the Seven. The accompanying Globee back bling is reactive. This means that the items undergo cosmetic changes after you get a kill. After every kill that you get, the volcano on the back bling will erupt.
New weapons added to Fortnite
Epic Games recently introduced new mythic and exotic weapons into the game. The new mythic weapon comes in the form of the Spire Assassin's Recycler. If you played the initial build of Chapter 2 Season 6, you will notice that it has replaced the mythic primal shotgun. The mythic variant of the recycler comes with a damage buff.
ADVERTISEMENT
Article continues below this ad
In order to add more mobility to the game, Epic Games has now added a grappler bow into Fortnite. The new exotic weapon can be purchased from Lara Croft at Stealthy Stronghold for 500 gold bars.
Do you plan on purchasing the new Tera Firma set? Let us know in the comments down below.
DIVE DEEPER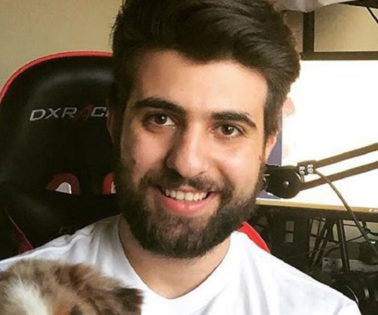 ADVERTISEMENT
Article continues below this ad