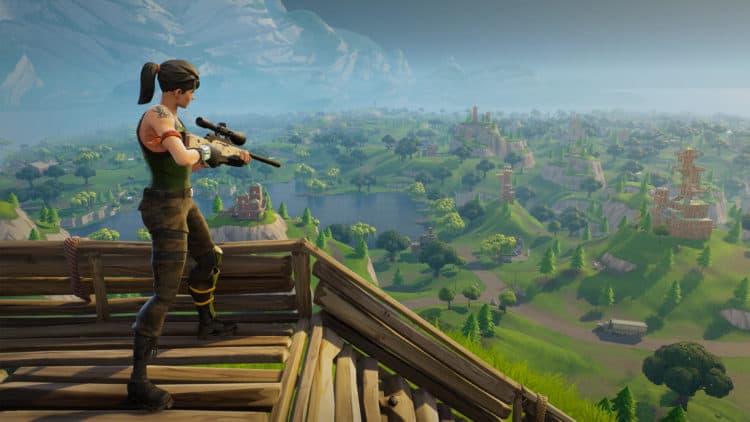 Fortnite is no stranger to out of this world events, especially since crossovers with Marvel, DC, and Star Wars seem to be a regular occurrence in the game. This year, it looks like Epic Games is taking Fortnite players for a summer trip through the cosmos….well, kind of. Fortnite has started its "Cosmic Summer" event, and it includes all sorts of LTMs, new and returning skins, and a whole lot more for players to look forward to. Usually, there's some sort of event that happens every season, like the Easter event in the spring, the Christmas event that happens in the winter, and Fortnitemares to celebrate Halloween in the fall. So, what can players expect to see from Fortnite's latest seasonal event?
What is it?
According to Epic, "The Alien enthusiasts' excitement is escalating to a full-on Welcome Party. In this extraterrestrial celebration, enjoy fan-favorite Creative LTMs, unlock summer-themed rewards, and put on your best beach attire with new and returning Outfits. Also, Abductors have recently made their first visit to the Island…" It looks like Epic is really leaning hard into this whole alien season. So, how exactly is this "welcome party" going to be playing out?
Creative LTMs
It looks like some popular Creative LTMs (Limited-Time-Modes) are making a comeback for Cosmic Summer, including Bios Zone Wars Trio 1.0 – Custom Teams, Pro 100, Freaky Flights – Air Royale, and The Pit – FFA.
Rewards
There's a ton of rewards to unlock throughout all of Cosmic Summer, and within the particular LTMs mentioned above, you can complete Quests to unlock rewards that are "fit for any beach party." You can unlock the popsicle Brain Freeze Back Bling and each of its flavors, the surfboard Cloud Llama Board Glider and its variety of totally tubular designed, and a whole lot more. You'll also unlock the Believer Beach Loading Screen just for completing two Cosmic Summer Quests. For completing six Cosmic Summer Quests, players will be able to unlock the Icy Pop Wrap (it looks just like a Bomb-Pop!), and if you complete 12 Quests, you will unlock the Lil' Treat Emote.
Creative Summer Callout
Way back in May, Epic Games also asked players to submit their best summertime-themed games for the Creative Summer Callout. These submissions had the potential to be featured during the Cosmic Summer event. Now that the Cosmic Summer event is in full swing, those submissions have been introduced to the game and are now featured in the Welcome Hub! It's great to see Epic really go hard on fan creation, especially when Creative gives players such an ability to be…well, creative. I love seeing what other players around the world have to show the rest of the playerbase.
Skins
Of course, it wouldn't be a Fortnite event without those famous Fortnite skins. "New Outfits and Bundles will make their debut during Cosmic Summer, bringing beach-ready takes on classic Island stars. Get some fresh air with Midsummer Midas, show off your beach bodyguard with Beach Brutus, surface up some summer fun with Scuba Crystal, and combine R&R with R&D with Beach Jules." We'll also see previous summer Outfits such as Summer Drift and Unpeely join the fun as well. It looks like there's also a new skin that looks kind of like Dwayne "The Rock" Johnson, although I'm sure it's probably not him, because that would be the biggest marketing piece for the entire event if it were actually him.
When is it?
The Fortnite Cosmic Summer event is happening from now until July 5, 2021 at 11:59 ET. So, you've got just about a week from now to hop into the game and complete all of your Cosmic Summer Quests to earn your new summer rewards. Personally, I'm a big fan of the Icy Pop wrap, the Brain Freeze Back Bling, and especially the Smore's Harvesting Tool (no, that's not the official name as far as I'm aware, but they just look really cool). Make sure you complete your Quests before time runs out!
Overall, I think that this Fortnite Cosmic Summer event looks pretty interesting. It looks as though they're separating the fun events from Battle Royale and keeping Battle Royale mostly competitive. I'm sure that most players that prefer to play the game as is will be happy that Epic is keeping this event contained to mostly the Creative mode. There's a ton of new Outfits and rewards to be earned in this brand new Fortnite Cosmic Summer event, and you've only got about a week to go out and get it all! Which rewards are you looking forward to the most?