Competitive Fortnite just got a whole lot more exciting with a new series of open events scheduled from July through to January 2021.
Hosts of the two biggest Fortnite LAN events since the World Cup, DreamHack have revealed their next move. Following the success of their opens in Sweden and Anaheim, which saw top pros and amateurs alike competing together, they are taking their efforts online.
Starting in July and spanning all the way to January next year, they will be hosting online open tournaments for the European and North American server regions. Anyone can enter, battling it out over a monthly prize pool of $250,000.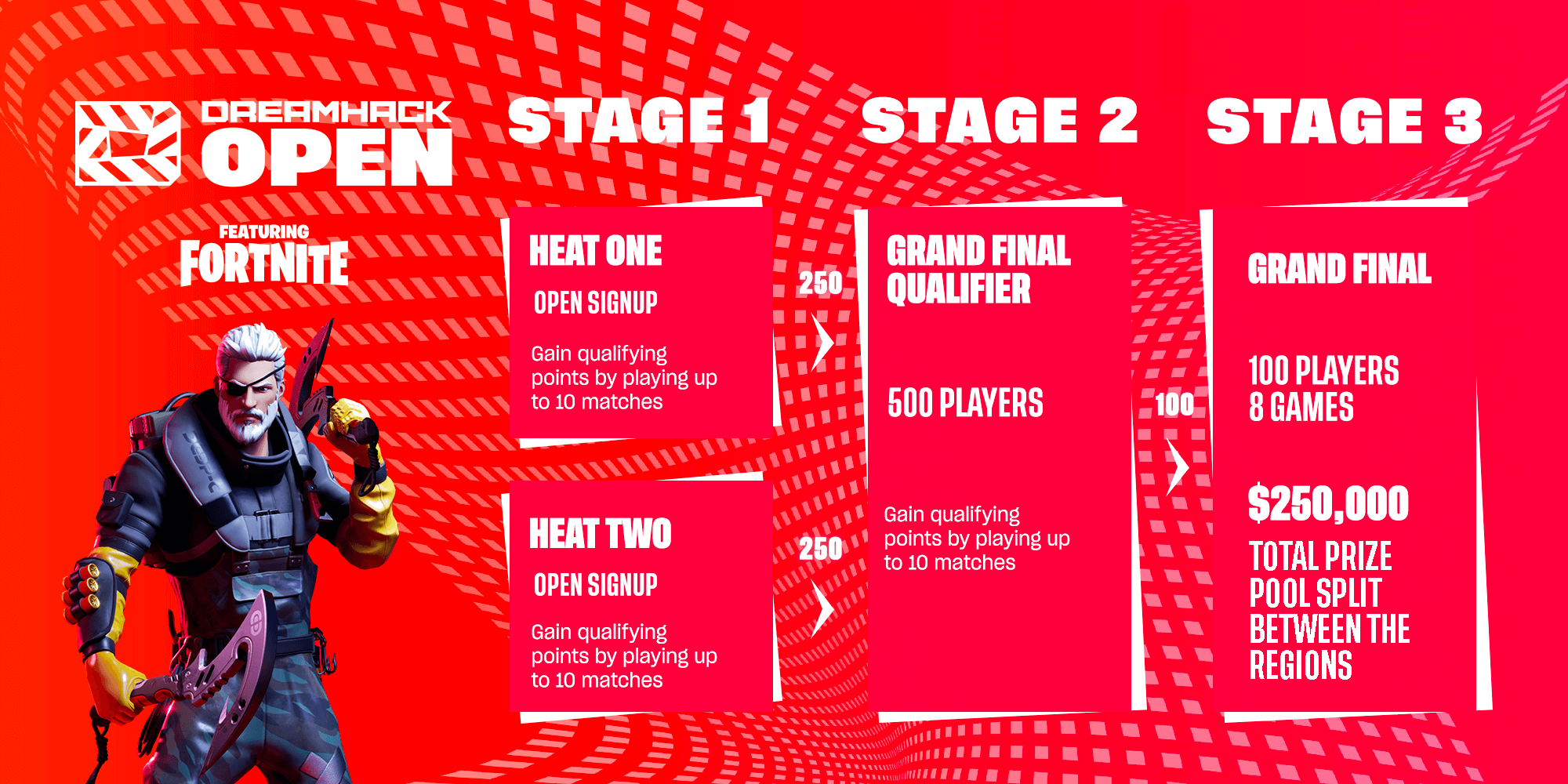 The debut event is Solos, and will run from July 17-26. Players will fight through multiple rounds of competition to qualify for the finals, where just 100 will remain. Check out the point system below:
All of the action will be broadcast live on Twitch with professional commentary and observing.
Registration is not yet open, but a sign up button will appear later on the DreamHack website. You can also keep an eye on their Twitter @DreamHackFN for updates and of course we will keep you informed of all the important news.
This is a massive step for competitive Fortnite. With Epic Games beginning to embrace, support and promote these types of third-party events, the door opens for endless possibilities, both on and eventually offline.