Treyarch decided not to include a few things in the Season 3 patch notes for Call of Duty Black Ops Cold War. However, the internet doesn't take time to figure out secrets. Players spent hours grinding the Zombies mode of the latest Call of Duty title and found out some interesting secret tricks.
ADVERTISEMENT
Article continues below this ad
While three of these had no mention in the patch notes, and players got lucky coming across them, there was one that Treyarch included in the list. However, the exact details around the 'Crystal' in-game event in Black Ops Cold War Zombies were uncertain.
A special icon appears on the map whenever a Crystal event is available. Players can track the first crystal using the icon, which will take them to an item glowing red and orange. Shooting this crystal will begin the event. However, players should prepare adequately before starting the event as it could get tough.
ADVERTISEMENT
Article continues below this ad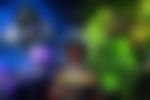 Completing the event would reward players with an aether tool. They can use this tool to level up their weapon once. Therefore, it would be smarter to complete the event at a later stage of the Outbreak when players already have a purple weapon. This will help players get an orange-type weapon and save a lot of salvage.
ALSO READ: Call of Duty Black Ops Cold War: How to Quickly Unlock the All-New Ballistic Knife
Black Ops Cold War Season 3 tricks to save your time
Another one of the hidden tricks from Season 3 allows players to rift across the map. Players will find these purple rifts on the outer edge of the map that shoot them very high up. Players can use the boost to parachute across the map and reach objectives much faster. However, they should keep in mind not to carry any objective item as the rift glitches these items.
ADVERTISEMENT
Article continues below this ad
The patch notes also failed to mention a neat trick from BO4 that made its way to Cold War. Players can now use rocket launchers to lock onto zombie bosses. The feature will help players grind XP and camos for the launcher much easier. Moreover, it will also help them kill these bosses much faster.
Finally, Season 3 of BOCW also has an interesting little Easter Egg tucked inside the Zombies Outbreak. One of the zombies called 'Ronald Ray-Gun' drops a ray-gun after players kill him. This zombie appears very rarely, but players should be on the lookout for one with a pink mohawk.
Keep in mind these neat little tricks compiled by LegoUnlocked for your next game of Call of Duty Black Ops Cold War Zombies Outbreak.
ADVERTISEMENT
Article continues below this ad
ALSO READ: How to Play Call of Duty Black Ops Cold War Season 3 Multiplayer and Zombies For Free