Day one of Fortnite Season 3 has introduced more new content than we have had in almost 8 months of Chapter 2.
Mythic Items
Powerful weapons and useful utility, new Mythic Bosses bring a selection of fresh and unique loot. There is now a mythic variant of the Burst Assault Rifle as well as the new Charge Shotgun. Kit's Shockwave Launcher can be used like a Shockwave Grenade to boost you around the map.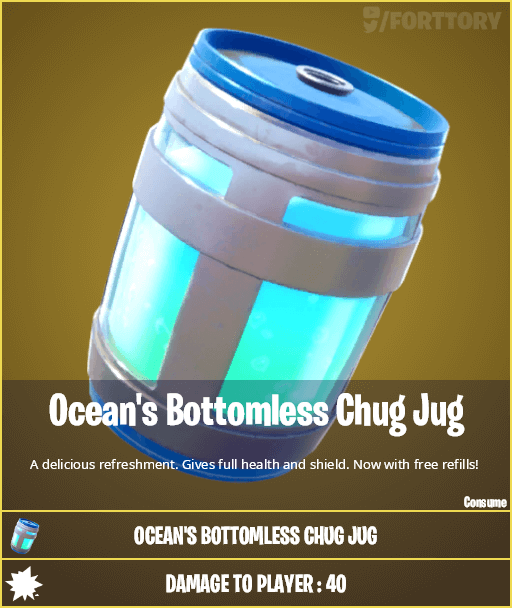 Via @FortTory
Rather than Skye's Grappler we now have Jules' Glider Gun and perhaps most exciting is Ocean's Bottomless Chug Jug. This Mythic barrel of slurp will heal you to full health and shield and recharges over time!
Other Weapons
For the first time in Fortnite Chapter 2, the Shotguns have changed. The Pump has been replaced with the Charge Shotgun. First impressions are that this new shotty is not particularly strong, which isn't great as the Tactical Shotgun has also been nerfed.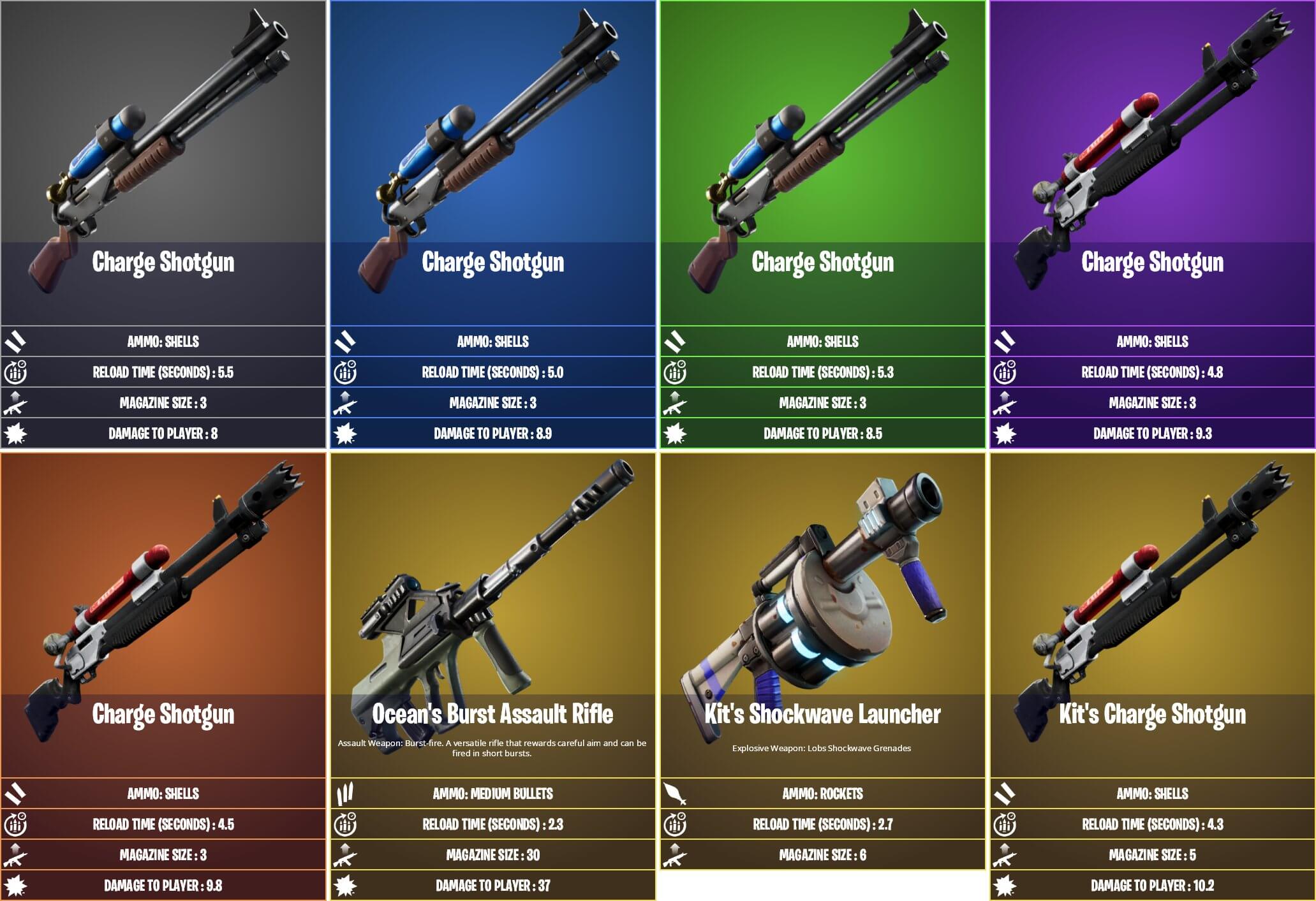 Out of the vault reportedly come the Hunting Rifle, Bolt-Action Sniper, Compact SMG and Stink Bombs. Not a weapon, but still fantastic news, Chug Splashes have also been unvaulted.
Vehicles and Mobility
There are a few new ways to quickly navigate the updated Fortnite map, some are err… safer than others.
If you manage to latch onto a shark with a fishing rod, you can traverse the waters like Aquaman himself. However, be careful, they do bite!
SHARKS ARE TO OP MAN ???? @TTfue pic.twitter.com/nB9WkYxRlV

— Mikey – Fortnite Leaks (@FNBRHQ) June 17, 2020
Various whirlpools around the map will launch you high into the sky where you can redeploy your glider for a speedy rotation.
Although not yet in-game, once the water level of the map begins to drop, other vehicles will come into play. This includes cars, trucks and more that you will be able to drive around in.
Check out all the map changes and the Season 3 Battle Pass here.