Junk bombs, dangerous creatures and more, Season 6 is only just getting started.
As well as a shiny new Battle Pass, the launch of Fortnite Season 6 on Tuesday introduced a ton of exciting gameplay changes. From the ability to craft items, to Cuddle Fish and roaming wildlife, there's plenty to get your head around.
But it doesn't end there! Dataminers have already discovered a slew of additional content, expected to drop in a series of updates throughout the season.
Popular Fortnite leaker @HYPEX revealed a list of upcoming weapons, each of which will be available to purchase from a specific non-player character. These include Deadfire's Marksman Six Shooter, Lara Croft's Grappler Bow and Rebirth Raven's Unstable Bow.
More Upcoming Weapons:

– Marksman Six Shooter: Will be sold by Deadfire
– Grappler Bow: Will be sold by Lara Croft
– Unstable Bow: Will be sold by Rebirth Raven

— HYPEX (@HYPEX) March 17, 2021
And, if you want even more bow for your buck, @HYPEX also shared a couple of unreleased crafting combinations. In the future, players will be able to add Rift Fish, Spicy Fish and Peppers to their bows in order to gain some much-needed mobility.
Finally on the weapon front, we have the Junk Gun. According to @iFireMonkey, "It appears that the ammo would be your materials, you would charge up the gun to 'grind down' your materials, only to shoot them out at an enemy as an explosion", as demonstrated by Chuck in the Battle Pass trailer.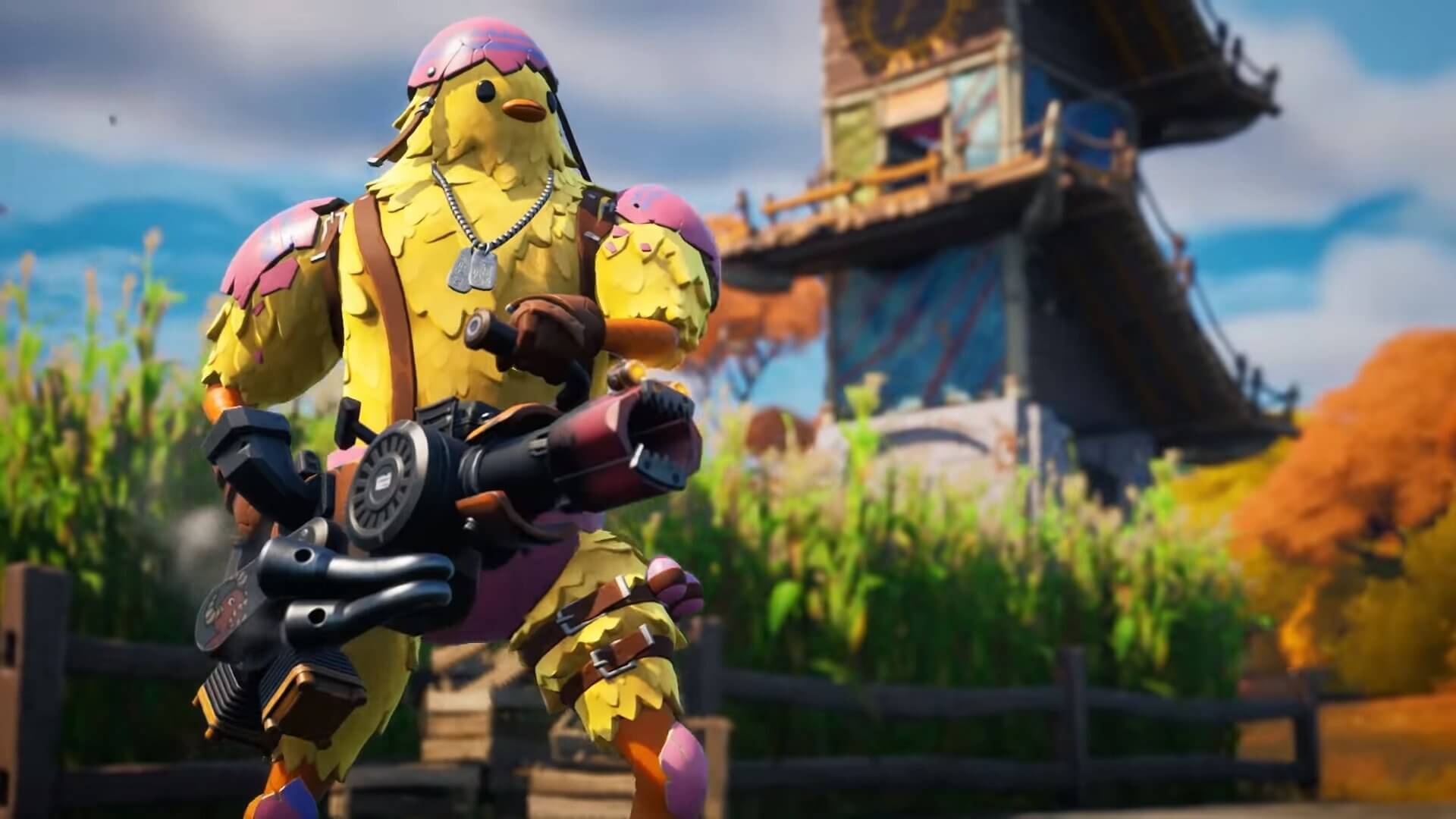 On Epic's official Fortnite Season 6 landing page, they tease "Though wolves may roam, the most fearsome predators have yet to hatch". Well, they weren't joking! Straight out of Jurassic Park, @HYPEX explained that Raptors are set to be the next animal to arrive on the Island.
These dinosaurs will spawn in forest biomes, and are sure to become aggressive if you get too close. Like wolves though, you should be able to tame the Raptors by dropping them meat.
So, while most of us are still busy learning the secrets of Season 6, it's good to know that there's more to come. Based on information in the game files, @iFireMonkey predicts that we will receive patch v16.10 in the last week of March.