Fortnite Exotic weapons were released in Season 5 and they are still in the game. With the launch of Season 7, Epic Games has changed the location and the availability of these weapons, but they can still be obtained from different sources. The game developer has removed some Exotic weapons in Fortnite, but there are still five of them in the game.
Unlike every other rarity in Fortnite, Exotic weapons come not only with improved stats, but also with special perks. Originally, they were only purchasable with Gold Bars, but the new season has slightly changed it.
Fortnite Exotic weapons and their locations in Season 7
At the moment, there are five Exotic weapons in Fortnite Season 7. Four of them can be obtained from NPCs for Gold Bars, and one of them is free.
Storm Scout Sniper Rifle is still in the game and this is its third season as an Exotic weapon. In the previous two seasons, players could obtain it from Lexa and Mave, but now it is owned by Riot. This NPC can be found by the Yellow Steel Bridge between Catty Corner and Misty Meadows and he sells the rifle for 500 Gold Bars. However, players have to be careful as he is hostile at first and has to be defeated! Not only does he sell the Exotic weapon, but he also drops the Epic Heavy Assault Rifle.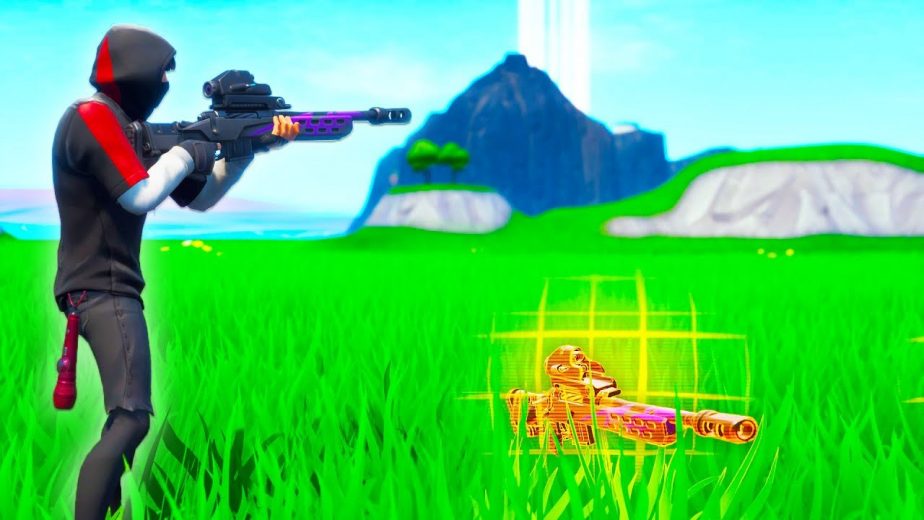 Maven sells the Shadow Tracker this season at Dinky Dish. This is a new location in Season 7 and players can find it between FN Radio and the Orchard. The price of this weapon is 400 Gold Bars.
Guggimon at Lockie's Lighthouse sells the Night Hawk, while Abstrakt at Retail Row offers the Marksman Six Shooter to players. The price for each weapon is 400 Gold Bars.
Keep in mind, each NPC also offers different quests to players. If you are short on Gold Bars, complete quests and bounties to get them quickly!
The free Exotic item in Fortnite
Season 7 of Fortnite Battle Royale has brought a free Exotic item to the game! The Chug Cannon, which was previously obtainable from Slurp Jonesy at Slurpy Swamp, can now be gotten for free. However, there's a catch! Literally.
Players can get this Exotic item from Supply Llamas, along with many other valuable items. However, llamas now run around the map and players have to catch them to get all of their loot. To catch a llama, players have to shoot it with weapons. As it's running away, it will start "bleeding" and dropping consumable items and ammo, a lot of it! After players take a llama down completely, it will drop the Chug Cannon and several other items.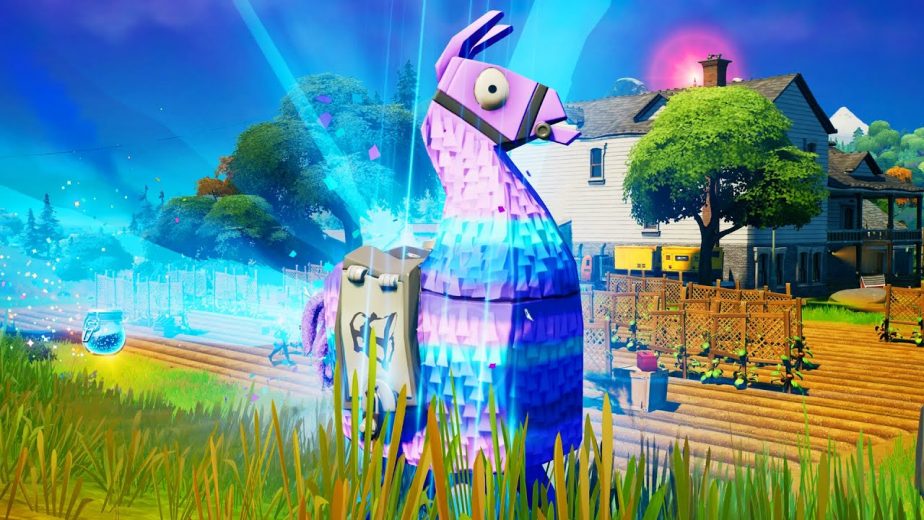 Just like in the previous seasons, llamas spawn at random locations on the island. They will not start running away before you approach them or shoot them, so make sure you are ready for a chase before engaging in combat. Also, keep an eye on third parties!