Fortnite Season 7 has been out for nearly two weeks and players are still getting used to it. Once again, Epic Games has added a lot of new things to the game and it will take a while until players discover all of them.
Thanks to the new additions, players have discovered new ways to have fun and to get victories. Since we are only in the second week of the new season, there is no doubt there will be even more discoveries in the future. Let's check out some of the things you probably didn't know you could do in Season 7!
Ride a Recon Scanner
Recon Scanner is a new item that was added at the start of Season 7. This item shoots a projectile that scans nearby chests and enemies. It is one of the best items in the current season and is deadly in combination with the Rail Gun. However, most players don't know that they can do a Recon Scanner ride! That's right, and it's even better than the rocket ride!
To ride a Recon Scanner projectile, players need to have perfect timing, just like with the rocket ride. However, the projectile has a different speed, so it will take some practice. What makes it better than riding a rocket is the fact that players can survive the fall. The projectile has a different trajectory than the rocket. After reaching its apex, it will start falling to the ground, allowing players to survive the ride.
Call in 30+ Supply Drops
Fortnite players can spend their Gold Bars on Supply Drops this season! However, there is a catch. These drops can be opened by any player and they spawn not only on the player who purchased them, but also in the random spots in the safe zone.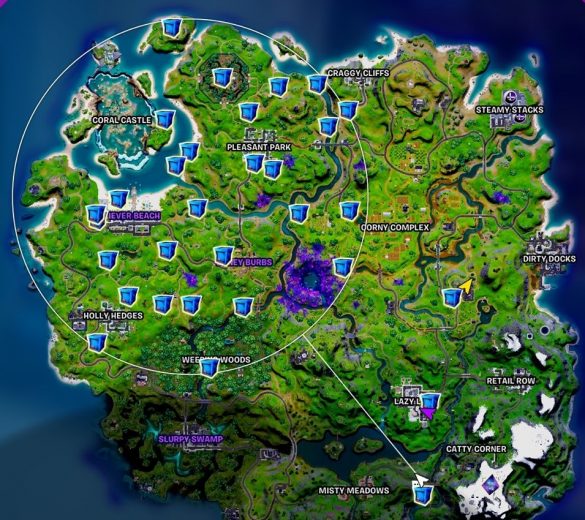 To buy this service, players need to visit Riot, Rook, or Marigold NPCs and purchase the "Mass Supply Drop" service from them. The service costs 1,250 Gold Bars, which makes it one of the most expensive services in the game. However, it is definitely worth it if you want to have some crazy action against enemies! Each NPC drops 10 Supply Drops in the safe zone and one drop on the player who purchased the service. This means that it is possible to call in more than 30 Supply Drops in Trios and Squads. Fun!
Tip bus driver
After 17 seasons, Fortnite players can finally reward the bus driver! Instead of just thanking him, players can now spend their precious Gold Bars to give the bus driver a tip. However, it appears that the bus driver is rather stingy as he doesn't give anything back to players. It seems we are retroactively paying him for the service he's given us since September 2017!
The tips are rather expensive. The small tip costs 500, while the big one costs 4,000 Gold Bars, making it the most expensive service in the game at the moment. Giving the big tip to the bus driver will trigger a new message in the kill feed which gives the player who tipped the driver a shoutout.
Tip the bus driver only if you have a lot of Gold Bars in your account. This feature was added mostly to help with the "Spend Gold Bars" challenge as players get no benefit from it.
Use any object as a weapon with UFO
UFOs are extremely fun in Season 7, but also very controversial. Players are still learning how to counter them, but it won't be surprising if Epic Games releases a nerf or two for these vehicles soon. While a UFO has its own weapon, players can also pick up other objects and use them to eliminate enemies!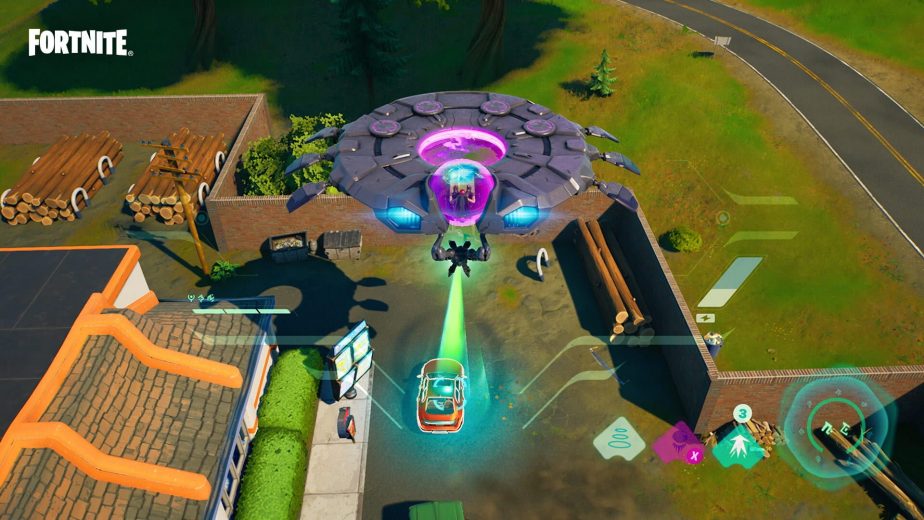 Picking up other objects is easy, but getting eliminations with them can be somewhat tricky. It requires players to find a perfect moment and to anticipate where an enemy is going.
Sidegrade a weapon in Fortnite Season 7
Sidegrading was first introduced to Fortnite Battle Royale in Chapter 2 – Season 2. However, players had to use building materials and Upgrade Stations to perform this process. In the current season, sidegrading can be done anywhere on the map, but it requires Nuts and Bolts. Sidegrading is done through the Crafting window and any combination requires one Nuts and Bolts crafting material.
Pump and Tactical shotguns can be turned into a Lever Action Shotgun, while submachine buns can be turned into a Rapid Fire SMG. Players can also turn assault rifles into a Burst Assault Rifle. Keep in mind, sidegrading will not change the rarity of an item.