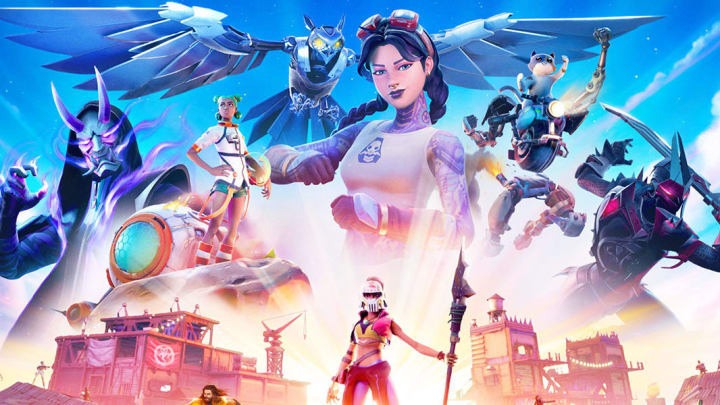 Fortnite superhero skins are arguably the most popular among players in the game.
There are five skins the developers at Epic Games should add to its popular battle royale. The developer recently added Deadpool and Aquaman after teaming up with Marvel to bring the Avengers to the game, but that should just be the start.
5. Black Manta
Epic Games should release a skin for one of Aquaman's enemies, the Black Manta. With this season primarily involving water, Black Manta is the perfect edition. His jet black suit the allows him to swim at torpedo-like speeds, dive to the deepest parts of the sea, superhuman strength and even shoot lasers out his eyes he fits perfectly in this newly created Atlantis home.
4. Storm
Epic Games should also think about adding the X-Men universe's Mother Nature Storm to the mix as well. Imagine being able to wield the power of weather to distract or strike down enemies in a limited time mode. There are a number of ways that strategically make Storm a great addition.
3. Wolverine
Staying on the X-Men path, Wolverine is one of the most popular comic book characters. Just like the lightsabers that were added back when Fortnite had its Star Wars update, Wolverine's claws would make for an awesome pickaxe. His claws could be used to not only slice through things to get materials quicker, but also to deflect bullets as well.
2. The Flash
If Flash was added to the game, imagine being able to land at that new POI and then instead of getting killed by a player that landed and grabbed a weapon already, with Flash's super speed you are then able to zoom around to safety or even a different area instead.
1. Robin
Epic Games should consider adding Robin. He is Batman's sidekick yes, but Robin also opens up the possibility of adding Nightwing in some capacity. Nightwing might not have any real super powers, but his suit would stand out as one of the best in the game.